I've seen The Wolfman over the weekend and I've actually found it an "ok" movie, despite the poor ratings it received at RottenTomatoes.com.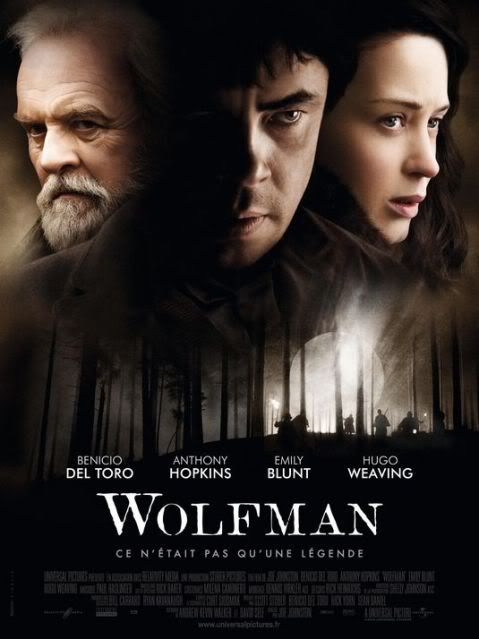 For those who don't know, The Wolfman (starring Benicio del Toro and Anthony Hopkins) is a remake of the 1941 classic black-and-white film of the same title.

Some idiot Twilight fan actually had the nerve to say that this Universal movie did a COMPLETE REMAKING of the wolf pack from the Twilight Saga. Apparently, it gives the werewolves a bad name and makes them look like some deformed mutation of a rabid dog. (See, I told you she was an idiot). Read all about it here.

Anyway, what really caught my attention is the Wolfman's leading lady -- Emily Blunt. She is very pretty and oozing with charm. I thought I'd seen her somewhere before and when I looked her up, she turned out to be Emily from The Devil Wears Prada!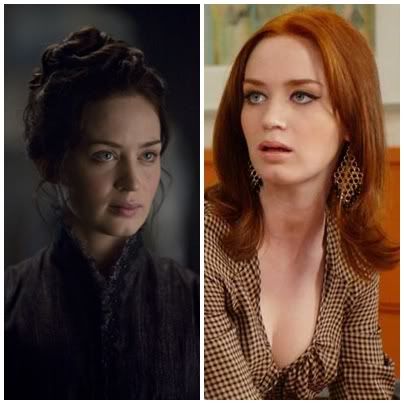 Who would've thought that she was the same person???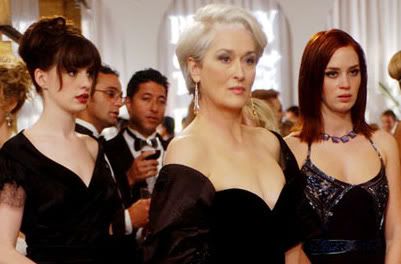 Having seen that chick flick, although Emily Blunt was a complete scene-stealer, I would not have known she would ever be leading lady material.

Makeovers really can make wonders, huh?