Unlike most of the city, I hadn't gone to watch New Moon. I figured I would think it would be so cheesy that I'd groan much too loudly in the cinema at certain scenes. So I opted to wait for the DVD instead (especially as The BF didn't want anything to do with the movie. hehe!).

Aside from Amelia, other movies out this week are Planet 51, Two Lovers, Biyaheng Lupa and Dukot (Desaparacidos).

The Earth, Wind & Fire concert at the PICC will be something the oldies might enjoy, so go tell your moms and dads.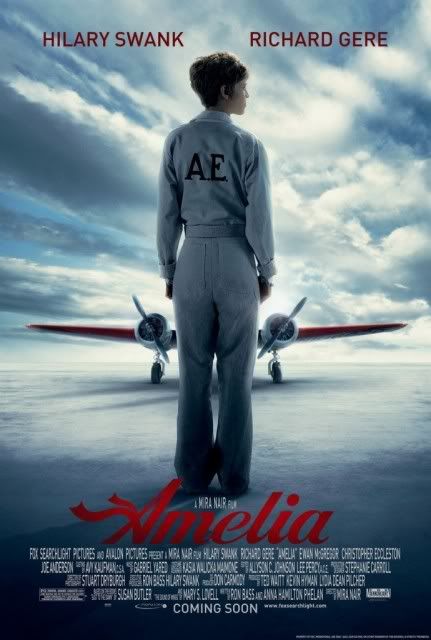 Amelia
Starring: Hilary Swank, Richard Gere,Ewan McGregor, Christopher Eccleston
Synopsis: An extraordinary life of adventure, celebrity and continuing mystery comes to light in AMELIA, a vast, thrilling account of legendary aviation pioneer Amelia Earhart.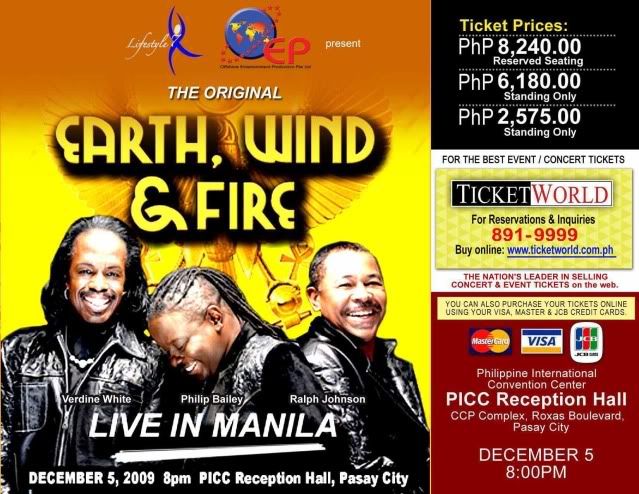 Earth, Wind and Fire in Manila
Dec 5
8pm
PICC Reception Hall