Hafa adai!

I know it has taken me a looooong time to post photos of Guam, so I will go straight to the point today -- the beach!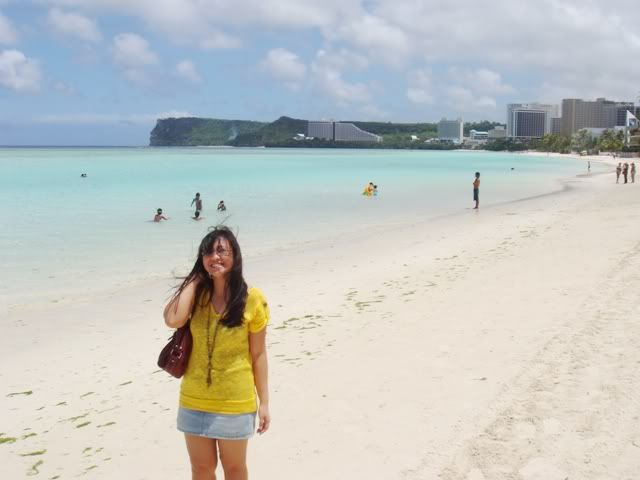 I don't look very happy, right?
Read on! Read on!



We went to the

Holiday Resort

in Tumon (where nearly all the hotels were), not to stay there, but just to visit the bf's mum (her office is inside the resort, fancy huh?).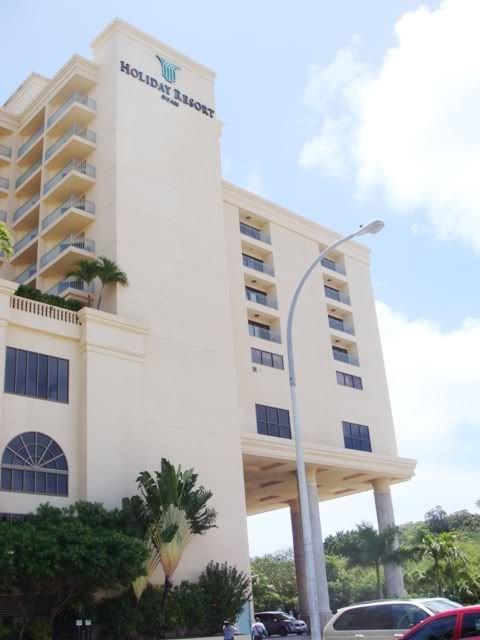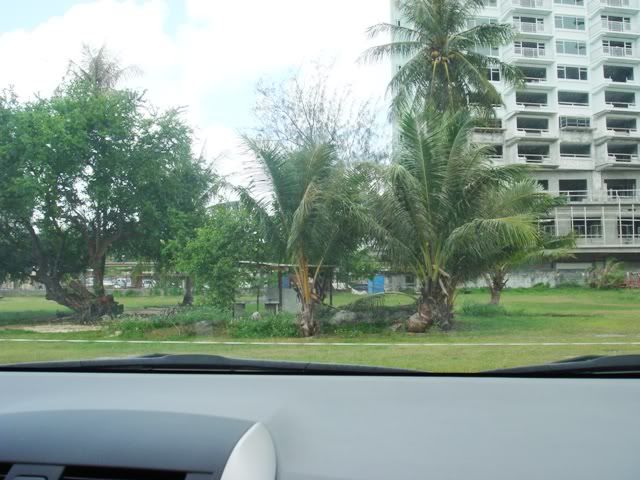 But as we parked the car when we got there....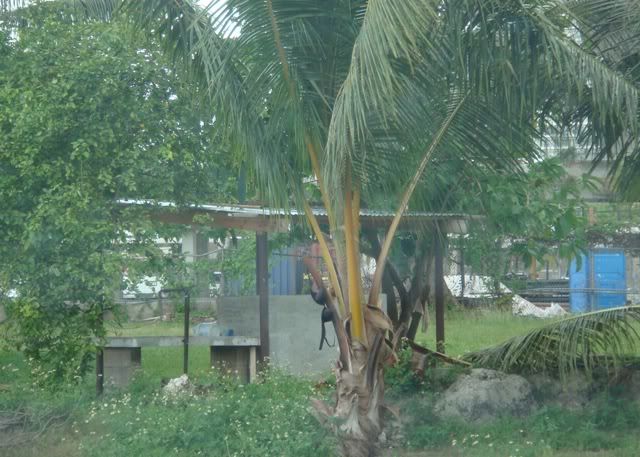 We saw something hanging from the coconut tree -- a black bra. Somebody had too much fun the night before! Woot!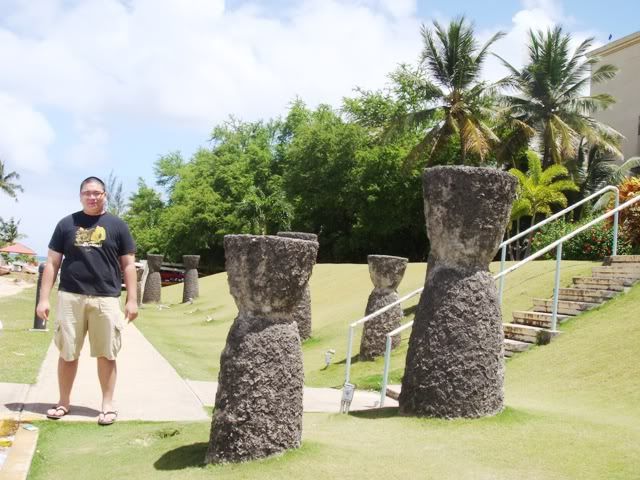 These stone things look like drums, but I can't confirm that because my bf is a less-than-perfect tourguide. Peace, bebeh! XP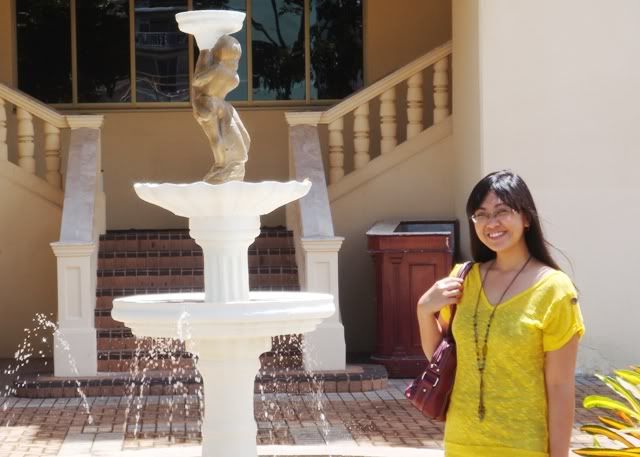 I just had to get my picture taken by the fountain which doesn't symbolise anything. The statue had its back to me as well, pfttt.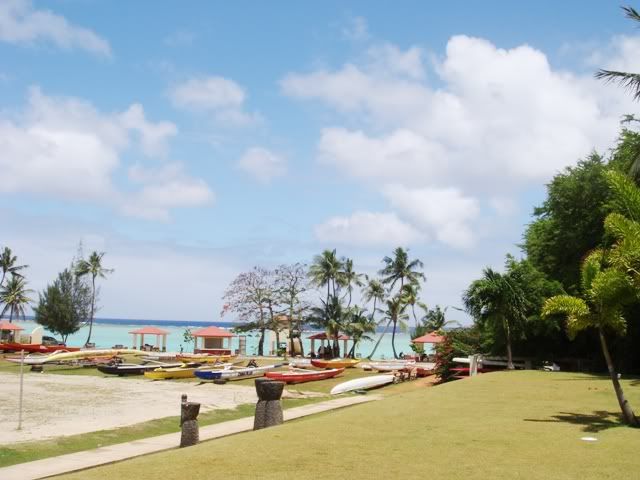 There are no security guards here to stop you from walking to the beach, even if you're not a resident of the hotel. So walk on, we did.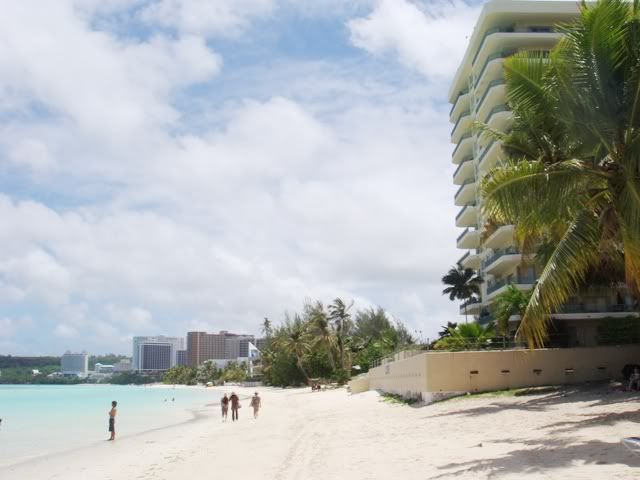 It was amazing, of course!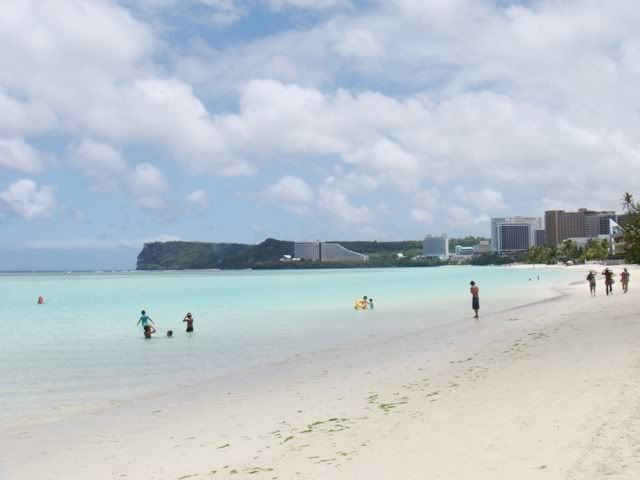 The sand was so fine and white, and won't stick to your flipflops like the coarse ones would.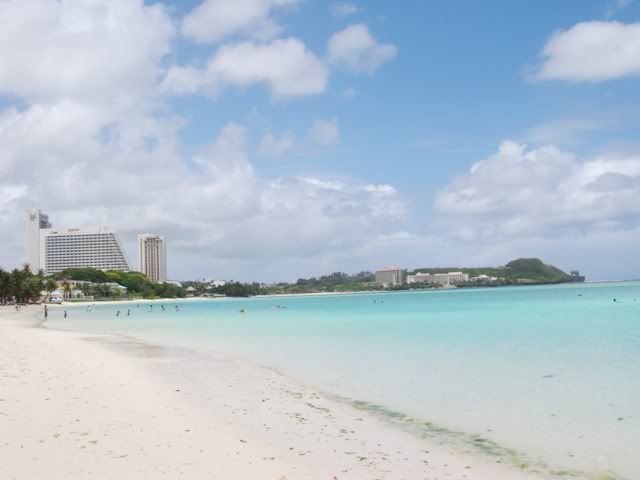 Makes you want to just sit there, forget about sunburn. It doesn't exist here...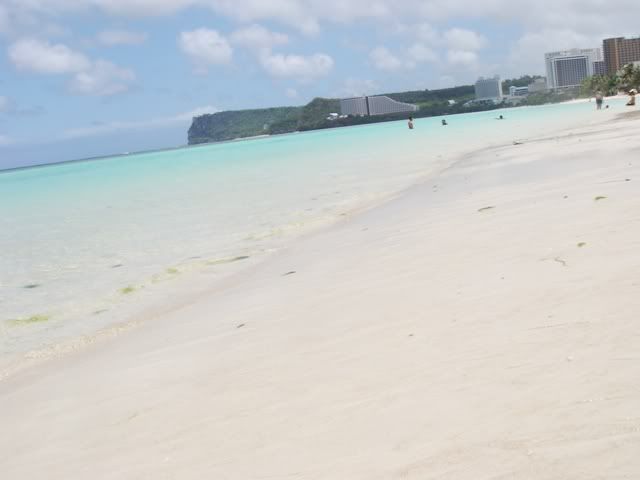 ... you wish it doesn't. Make sure to slab on a lot of sunscreen.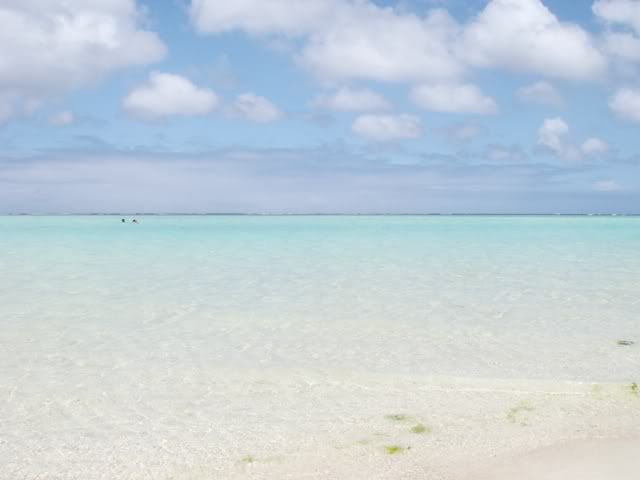 Otherwise, you'll get really burnt while being hypnotised by the cool breeze, staring out into the ocean.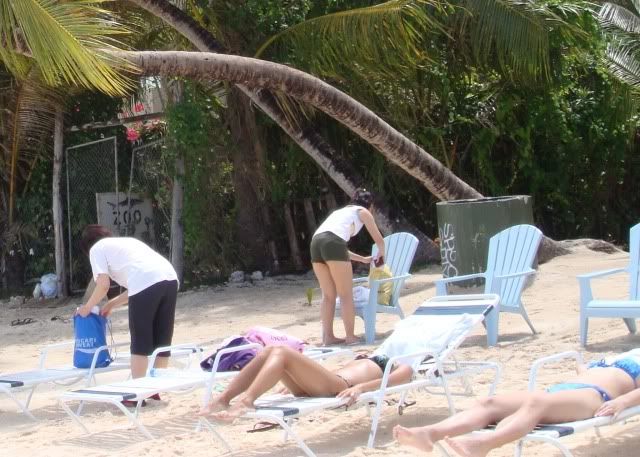 Or maybe headless Japanese tourist meat is more your kind of thing, I don't know. Hee!