t had been more than a week since my computer crashed and still, it's busted. I'd managed to borrow an extra laptop for work in the meantime, but using someone else' computer for blogging feels so wrong to me. Unfortunately, I ain't got no choice. Hrrr..

Which is why I'm extremely pleased that just before I left for the UK, I bought an iPod on a whim. I've wanted one for the longest time, and one morning, suddenly decided that I should get one. I bought in on installment through my credit card, of course (lest you think I've got so much cash in my person at all times). It had been so useful to me during these computer-less days. I would've been so out of touch without it, that I love it to bits now.

I especially love the iBooks application I'd installed into it -- as you get free eBooks with it! I'd just finished reading The Picture of Dorian Gray
in it and I've now become an Oscar Wilde fan. His prose is so beautiful and he sets the background so well that I can almost see the scene in my head. Awesome stuff!

For the benefit of everyone, this is the book cover as can be seen on Amazon --




Obviously, that's Oscar Wilde and not Dorian Gray -- as the hero/anti-hero is supposed to be this extremely gorgeous, blonde and blue-eyed charmer that never grows old. Which makes me wonder why films portray him as this handsomely dark character --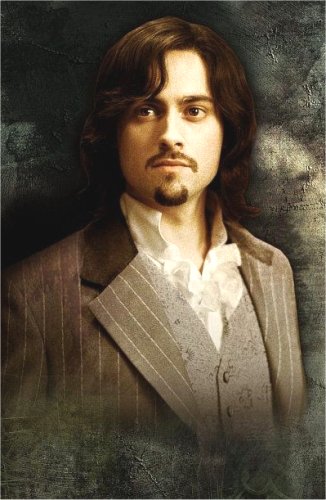 Dorian Gray of LXG or League Of Extraordinary Gentlemen

Dorian Gray of, well, Dorian Gray


I guess the standard of beauty now is very different from those who come from the Victorian era.


Anyway, here are some of my favourite quotes from the book:



Conscience and cowardice are really the same things … Conscience is the trade-name of the firm. That is all.
People are very fond of giving away what they need most themselves.
There are many things that we would throw away if we were not afraid that others might pick them up.
The tragedy of old age is not that one is old, but that one is young.
The worst of having a romance of any kind is that it leaves one so unromantic.