I coulda sworn that the trailer for the movie Salt has been shown in the cinemas since last year -- has anyone else noticed this? Finally, though, it's being released this week. I wonder what all that delay about? Sheesh.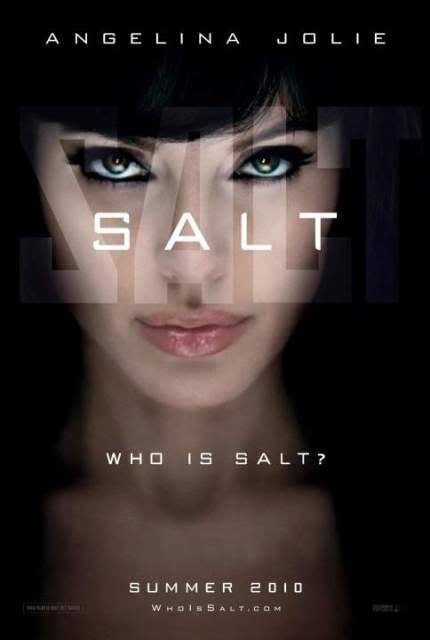 Salt
Starring: Angelina Jolie, Liev Schreiber, Chiwetel Ejiofor, Andre Braugher
Synopsis: As a CIA officer, Evelyn Salt (Jolie) swore an oath to duty, honor and country. Her loyalty will be tested when a defector accuses her of being a Russian spy. Salt goes on the run, using all her skills and years of experience as a covert operative to elude capture. Salt's efforts to prove her innocence only serve to cast doubt on her motives, as the hunt to uncover the truth behind her identity continues and the question remains: "Who Is Salt?"--© Sony



I don't know Coheed & Cambria from Adam, but I'm posting their show here because I like Franco. Hehe!




Coheed & Cambria in Manila
July 30
Friday
6pm
A. Venue Music Hall
Antel Lifestyle City
7829 Makati Avenue
Makati City

Ticket prices start at Php 1545 via Ticketworld.