Spending 14 hours in the office working non-stop is not attractive. Especially if you're not getting extra for it.

So, thank goodness for great boyfriends!

I was just about to leave for work today when he called me up. He was going to surprise me by taking me to have breakfast together, but it's a good thing he called or he may have missed me at the flat. Hehe!

I ended up being an hour and a half late, but I guess that'd be okay because I did stay nearly 5 hours over last night. I slept the sleep of death and it's so lovely to follow it up with a lazy morning.

Looking forward to that 1-hour full-body Swedish massage at a spa tonight! Goodness knows I deserve it.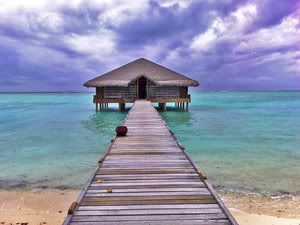 For the meantime, think relaxing thoughts.