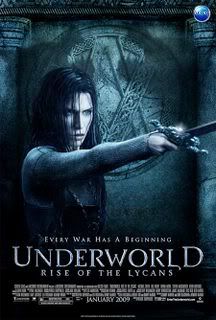 Underworld: Rise of the Lycans



Synopsis
Michael Sheen and Bill Nighy revisit their roles from UNDERWORLD in this prequel to the horror-action hybrid. Sheen (THE QUEEN) stars as Lucian, a werewolf who battles vampire Viktor (Nighy, the Pirates of the Caribbean films), despite his love for Viktor's daughter Sonja. Kate Beckinsale might have departed the series, but fellow dark-haired beauty Rhona Mitra (DOOMSDAY) fills fans desires for a sexy heroine in her role as Sonja. -- rottentomatoes.com


Starring
Bill Nighy
Michael Sheen
Rhona Mitra


Directed by
Patrick Tatopoulos



Let's get down and dirty!


Overall Production
I'm not really a fan of films that are set at night the whole time. Why? Well obviously, there's just so much less to see. Everything is either blue, black or grey.

I know I've said that I wouldn't watch this 3rd Underworld, but the gang wanted to see it so I tagged along to see what the fuss is about. I was a little hesitant because I hadn't seen the first two movies, so I might miss out on bits of storyline here and there. Good thing that wasn't the case here, because it's apparently a prequel to the previous movies. Whew.

The cg effects were ok and there seem to be a little bit of animatronics mixed in it, but it wasn't fantastic.

What I hated about the action scenes is the lack of it. I mean there were loads, but there's this annoying flashing light that blinks the whole screen after every move they make. So basically, I didn't see anything.


Acting
Bill Nighy as Viktor emits this very luminous vibe, which kind of believably makes him coven leader. Unfortunately, the style reminds me too much of his Davey Jones role in Pirates of the Carribean.

Michael Sheen as Lucian the lycan does well, unfortunately he's not eye-candy enough to attract the women in the audience, which is kind of important in a semi-love story type theme.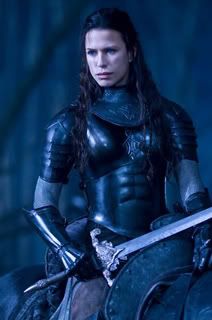 Don't get me started on Rhona Mitra! The guys and I are arguing if the Sonja role was played by Kate Beckinsale, when I hadn't seen her name in the credits at all. I kept saying that Sonja couldn't possibly be Kate because her lips are bigger than the screen! I mean yeah, they have similar looks, but I'd still root for Kate. Sorry Rhona fans.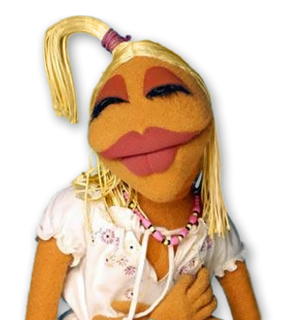 Everytime a Sonja scene comes up, I'm reminded of Janice the Muppet. Sheesh. Too much lip action there.



The verdict
It's a watchable film, but I'd recommend you just wait for the dvd. Some people got up and out of the cinema in the middle of the screening even. That's bad.