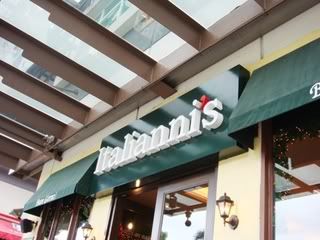 To celebrate the new year with old friends, we decided to eat out at Italianni's at Bonifacio High Street.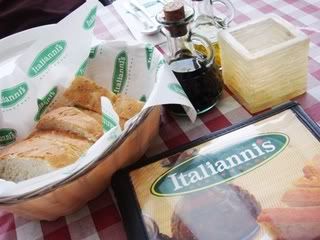 We did so because one of us had a gift cheque worth Php 2,000. Yeah, we're cheapskates like that. Hehe!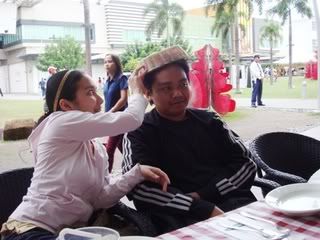 But for some unknown reason, our food took a rrrrrrrrrrrrrrrrrrrrrrrrreally long time to be served. Which, inevitably, bored some people.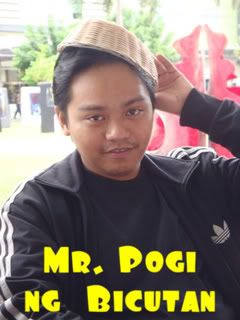 "I'm just some guy with a basket for a hat."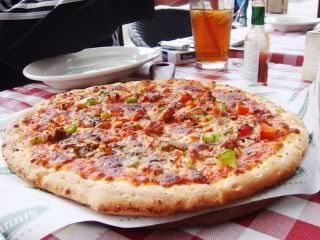 When the pizzas arrived, we were waiting for nearly an hour.
Wow. It shouldn't take that long, surely???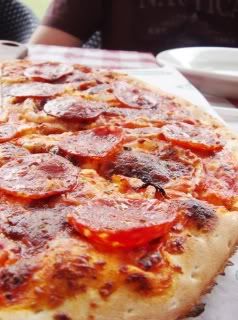 I never got a chance to take photos of the pasta we ordered, because they barely touched the table before they got devoured! Making 10 hungry people wait for their food is totally unheard of!




So, we got really bored.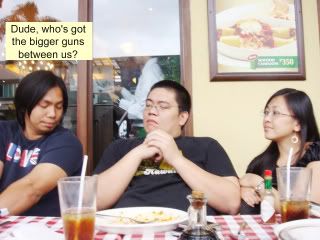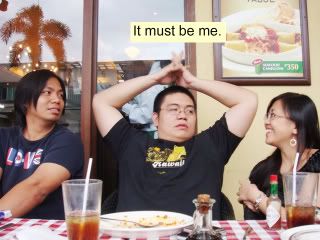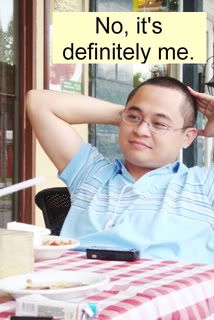 And we spied on stuff that we shouldn't be spying on...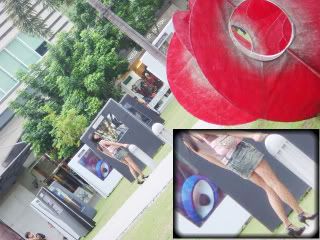 I'm sure those fishnets don't go with the outfit.... or do they???





*I'm hoping to God this girl doesn't find her way to this post. Hehe!