I had been meaning to post about this for yonks, but just couldn't get around to it. Today's the day, finally!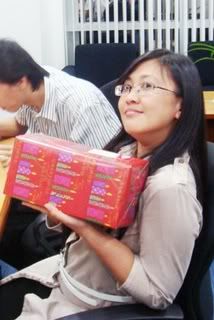 Got this really heavy gift during the "Secret Santa" mini-party we had at the office just before Christmas.

Now, Pinoys do this kind of thing a lot, but I had not expected it from a blonde and very British colleague.

I unwrapped the gift and saw a flat iron box.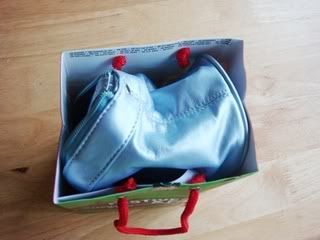 After I opened the box, I saw this.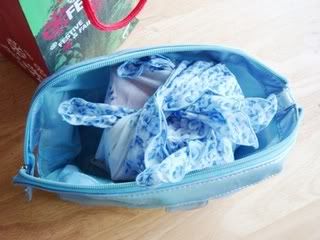 I took the bag out and saw this.









Opened the hanky, then FINALLY the actual gift.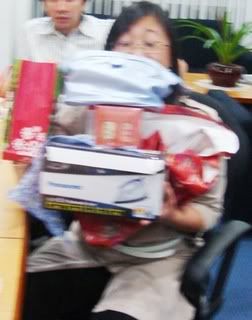 So in the end, this is what I had to go through to get to my gift.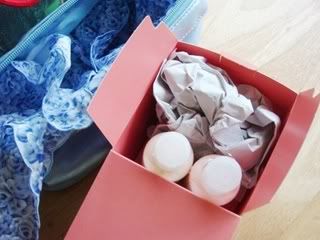 Now imagine my exasperation when I got home and saw this. I thought there was more stuff in the box apart from the 2 bottles!



Oh, the pains of exchanging gifts.

Nevermind, I still like it. ^_^