... yeah, right. I just ogled at the dresses, thankyouverymuch.


The Good, The Bad and The Ugly of the Golden Globe Awards 2009 -- Frustrated Sosyalera version. *snigger*



The Good






Demi Moore looks very fresh in peach Dior.






Drew Barrymore does a Marilyn Monroe-ish style with a dreamy and flowy Dior Haute Couture dress, custom made by John Galliano.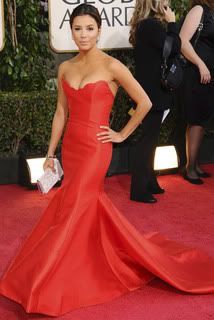 Lady in red Eva Longoria is stunning, as usual. It's unfortunate that she nearly blended into the carpet, but what the hell.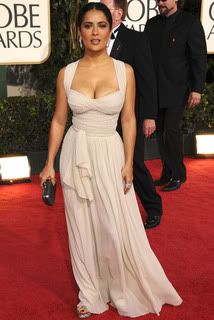 Vavavoooooooom!!!




The Bad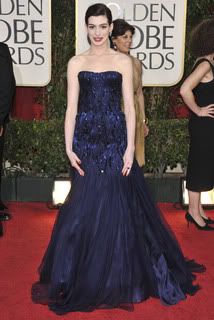 Anne Hathaway, lovely as she is, looks like a blow-up doll.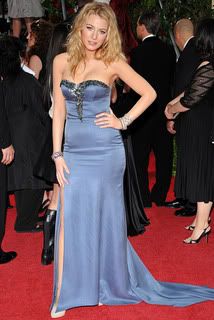 Blake Lively should invest in seamless knickers-- or is it the fabric of this dress that just messed everything up? This could be the night that she should've considered going commando.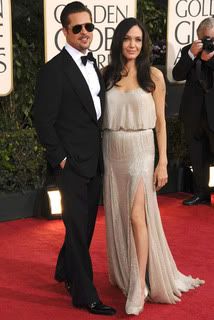 Angelina could have looked lovely in Versace, but the waist of that dress doesn't seem all that flattering.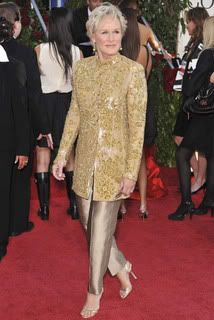 A brocade jacket and shiny trousers to the Golden Globes? I wouldn't have dreamed of it until I saw Glen Close.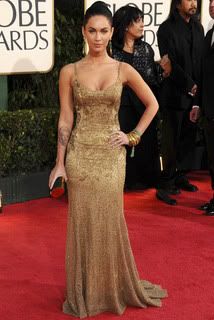 Megan Fox should get rid of that awful tattoo. It's so... tacky.



The Ugly!





Is Carolina Herrera mad at Renee Zellweger? Because this dress just bombed.