One of the highlights of the Corregidor Tour...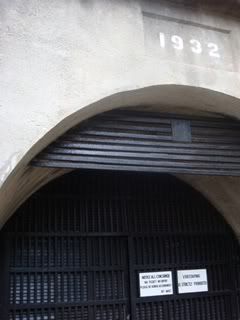 ... is the Malinta Tunnel.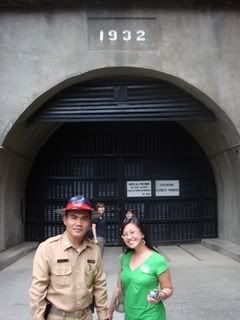 Manong guard is all smiles. Sanay sa pikchur!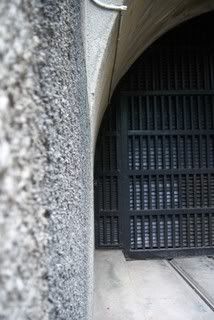 The tunnel had been dug through solid rock and offered complete protection from artillery or air attack. Command communications and medical units were located there. Gen. MacArthur set up the headquarters of USAFFE inside the tunnel where men and women would live and work during the siege of Corregidor. The tunnel was originally designed to house huge quantities of ammunition, food and supplies, and an underground hospital with a 1,000-bed capacity. The location of the tunnel beneath Malinta Hill made it ideal as a bomb-proof headquarters for the embattled Filipino and Americans defenders of Corregidor during World War II. During the siege of Corregidor, a number of shops and storage areas were added.
--
corregidorisland.com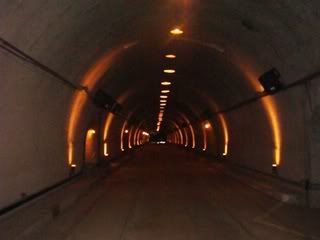 Token mood shot from moi.
It's not just an old tunnel, it's also a theater! Tourists can opt to watch a

light and sound show

inside called the
Malinta Experience
.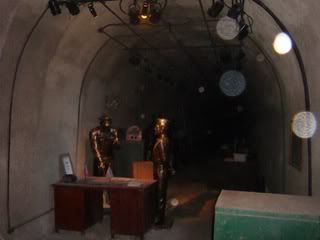 Tickets to the show cost
Php 180
(I think, I've forgotten now, but it's definitely less than Php 200).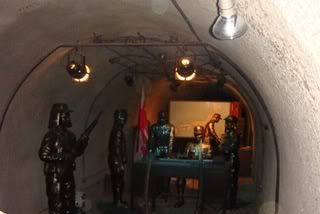 The show was directed by

Lamberto Avellana

, the sculptures were crafted by

Napoleon Abueva

and narrated by the late

Frankie Evangelista

.
Thank goodness for the show, or the tunnel would've just given me the heebie-jeebies.


For visitors staying overnight, they can avail of the

"Night Tour"

of the Malinta Tunnel, where they can explore other areas not included during the day.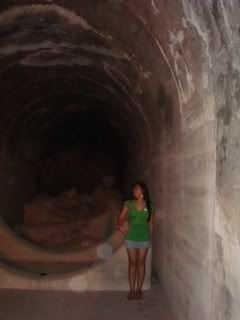 I think I'm satisfied with the exploration that I've done. Any more and I think it'll just give me a heart attack. Creeeeeepy.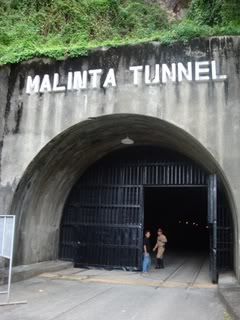 But maybe I'll change my mind, you never know.