As I don't think I stand a rat's ass chance of winning the Sony VAIO that I sold my soul for last December, I'm thinking of getting one of these in the next several weeks --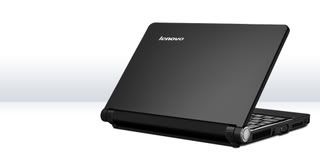 A Lenovo Ideapad S10 wtf!

It's small, but with a whopping 160G of internal memory, dagnabit. Features here.


Of course, if the powers that be do decide to give me that VAIO anyway, I will wholeheartedly let this laptop go. Hehe! I mean, come on. What idiot will refuse a VAIO???





~oOo~
oOo~
oOo~
oOo~
oOo~


On a totally different note, did you guys get to feel that earthquake today? I didn't. I was too busy chin-wagging at the office pantry. Hehe!
We should thank our lucky stars that it's not as bad as that earthquake in San Bernardino, Costa Rica yesterday (it registered at 6.1). Whew.