If you had been following my tweets, then you may have known that I had been lusting for a new mobile phone. Even after I've posted some of my phone choices several months ago, I promised myself that I will only buy a new one when my old Motorola V3i conks out.

It doesn't seem to want to conk out, though!

It's a great phone, but with my use of Twitter and Wi-fi getting more and more available everywhere, I was getting frustrated with it. I certainly couldn't use it to quickly check my email or write a quick tweet.

I was torn between getting a Nokia E71 and a HTC Viva, but then I suddenly found out through the internets that the Blackberry is being slowly introduced in the country.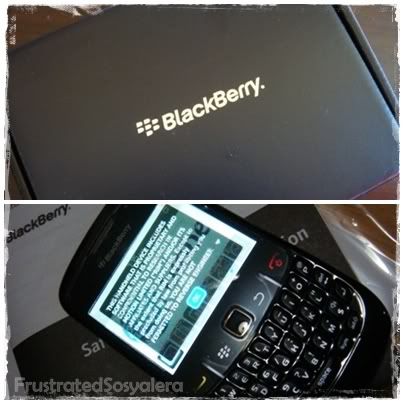 Obviously, the Blackberry won.

It's such a lovely piece of mobile qwerty candy. I got myself the Curve 8520, with it's amazing trackpad.







I can now regularly check my blog, Facebook, update Twitter and even search on Yahoo. This internet addict is very happy indeed!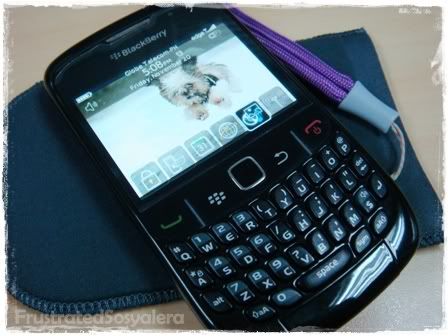 I haven't signed up my mobile to the Blackberry network yet, though. I'm still trying to figure out how far I can go without emailing all the time. The lowest subscription package on Globe is for Php700 for 5MB every month.

I've got this unit on the cheap -- I don't think I will ever spend an insane amount on a silly mobile phone.

However, I've learned you can get the Curve 8520 prepaid pack from Globe at only P14,995! That's ridiculously cheap, compared to the lowest amount I got quoted for a Nokia E71, which is P16,000++.