... well not exactly.





A lot of people would say they're sick to their stomachs with the MMDA colours, but not me!





The Metro Manila Development Authority's unusual choice of colour combination may not look so nice out on the streets.





Translation: No crossing. Deadly


But it's definitely eye-catching.



Which brings me to the real subject of this post --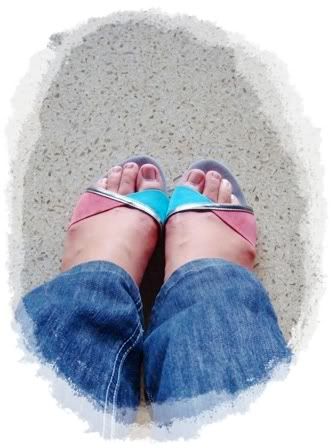 My new pair of sandals. Hehe!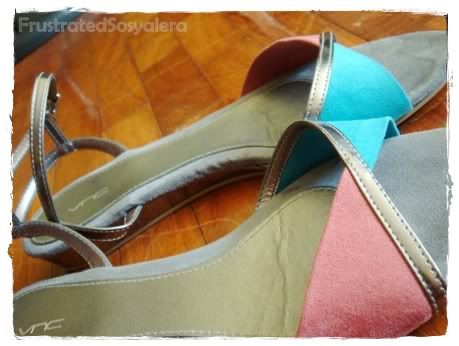 I just adore it's pink-and-blueness. It's wrinkled because I wore it as soon as I had paid for it. Hehe!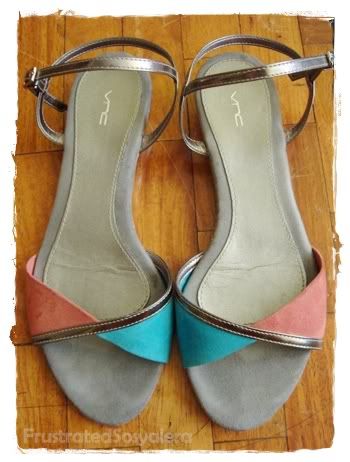 I don't care if people call me an MMDA fan.






Other photo sources: MMDA, Missamie & Metro Met Blogs