I was too early for a meeting one evening, so I had a stroll, ordered dinner that would take some time and leafed through a magazine. As the magazine wasn't very entertaining, I ended up people-watching

That's when I thought to myself "Why didn't I ever get into smoking?" If I smoked, then I would look so cool and waiting would have been a sophisticated undertaking.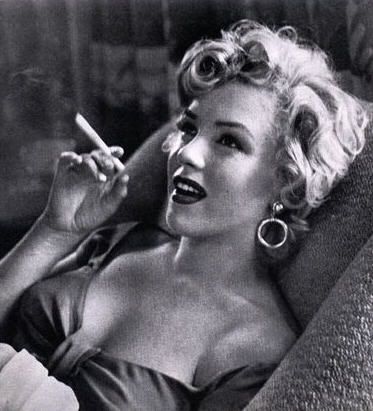 I imagine that I'd look like a modern-day Marilyn Monroe.


But then I remembered that smoking screws up your lungs, shortens your life, darkens your lips and yellows your teeth and fingernails.

However, there's now a thing called an electronic cigarette. They have the look and feel of an ordinary cigarette, but much healthier. It doesn't have any of those cancer causing things that you find in normal cigarettes like tar, carbon monoxide, smoke and 400 other bad stuff. It doesn't even use tobacco! With electronic cigarettes, you just basically inhale water vapor and nicotine.




Electronic cigarettes don't produce smoke, but they produce a vapor mist that looks exactly like smoke. Which means I don't need to go outside a restaurant or a bar to smoke! It might even be cheaper because they use rechargeable batteries and you can even get them in starter packs.




It would sound so shallow, but I think the best thing about electronic cigarettes is that they are also customizable -- your cigarettes can then match your shoes. ;)