It's getting a little chilly in the evenings, yet I wanted to jump into the shorts bandwagon and bought myself not one, but two pairs of shorts.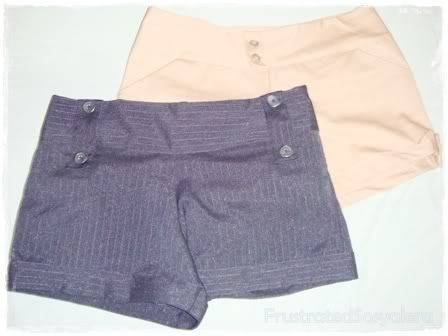 I got these two for just Php 280 (that's like less than US$6)! That's a bargain even in Manila! I bought them at a bazaar in Ortigas and if you buy just one, you pay Php100. If you buy at least two, however, you get a discount. Isn't that great??? I love cheap clothes! hehe!

Anyway, the only problem with the whole shorts situation is that I have a pear-shaped figure. So I can't indiscriminately wear shorts or skirts without offending somebody.

But I don't care, I'm gonna wear shorts because I want to! Maybe I'll just get myself a couple of cans of Air Stockings, wtf.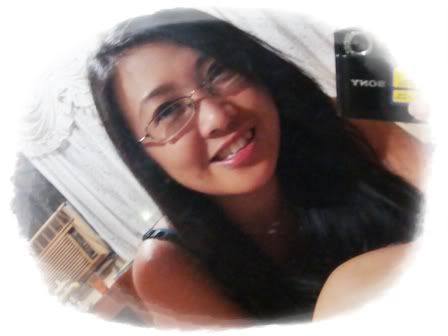 Ok, camwhore some more if you're not fed up of my face yet. Hehe!