For a gloomy day like today, instead of wearing something dark, I would opt to wear something really bright and colourful.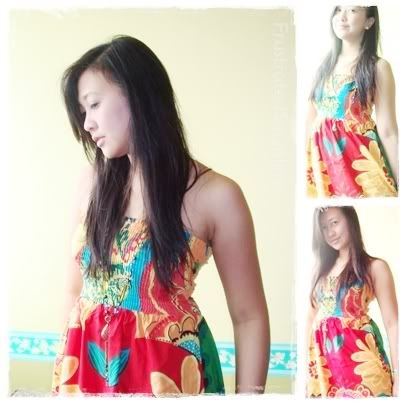 Obviously, I had been spending too much time on Lookbook. Their members really inspire me to be a bit more creative. Although, wearing a one-piece dress (that I don't exactly own, mind you -- my cousin left it lying around in my flat), isn't exactly creative.

HOWEVER, it is certainly not something I would normally wear.

What would you have worn on an overcast but still warm day?