I've only seen a little bit of the Oscars or the 81st Academy Awards on television last Monday, but what I had seen has given me much to think about for the rest of the week -- Tilda Swinton's dress (or drapery, whichever you think is appropriate).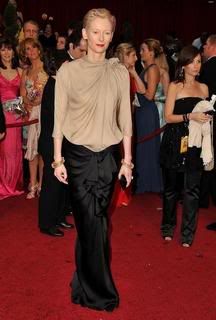 I admire her. I absolutely think she's this very talented actress, but what the bloomin' hell was that blanket doing just draped around her body??? Her androgynous looks is being played up, apparently, and Isaac Mizrahi says it's great, but it's definitely NOT flattering her in any way.

I mean, just look at it! If being a designer meant just draping swaths of cloth around someone and tying them up in knots, then a child can do it. Seriously!

Tilda's stylist should take a cue from Ricky Martin --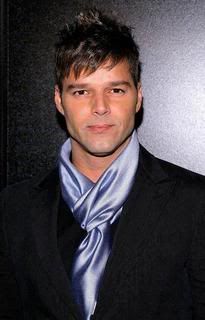 Nothing spells femininity more than a silk periwinkle scarf.