The old folks used to tell us kids not to fall asleep hungry, or else your soul will find its way into a cooking pot and will be trapped there forever. I never believed it for a minute -- it was an excuse for us to eat leftover dinners.

All this trying to lose weight business is taking its toll on my cravings. It takes a lot of will power and discipline and to be honest, I don't have enough of either. I think it's because I've been using the same types of food since January, that maybe it's time to change some of them. Depriving myself of yummy, greasy and sugary foods is a lot more difficult than I initially thought it would be.

Last night before going to bed, was the culmination of my suffering. I couldn't sleep without thinking about these: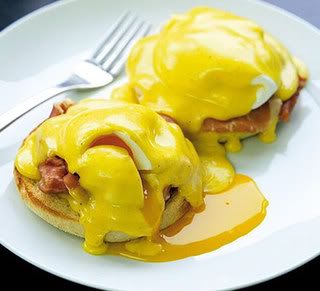 Some dreamy Eggs Benedict with Hollandaise sauce. I swear I could've dreamed this out of desire.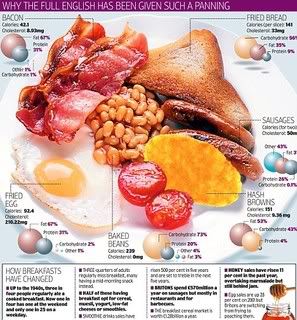 The glorious Full English Fry-up. The baked beans on toast... the sausages... the bacon... fried tomatoes... oh how I miss them! *sniff*







Bicol Express. Pork and chilis cooked in yummy coconut milk & shrimp paste sauce. Heaven! I've already got a plan to cook this baby up this weekend. I can nearly taste the chilis in my mouth!