I've heard on the news that there has been a lot of snow in the UK recently and I wasn't really bothered being out here in the tropics (although, was just looking out the window and it's quite gloomy today).

For the uninformed, I have lived with my Aunt & Uncle in England for a while and you could say it's my second home (which is the reason for this post).

The Uncle sent photos of our house today and I was dumbfounded when I saw it.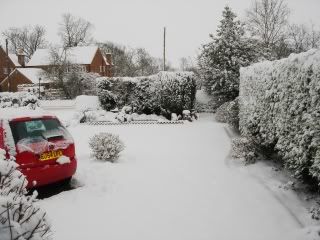 I didn't even recognise our front lawn! There should be a fishpond underneath the hedge straight ahead, so I'm worried about the kois...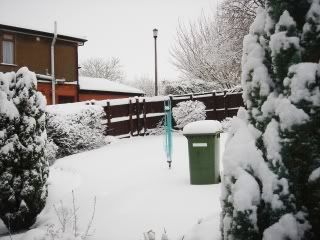 And this is the back yard. Looks like the snow should be up to the middle of my shins. Sheesh. It's apparently the worst snowfall the country has had in 20 years. Imagine that.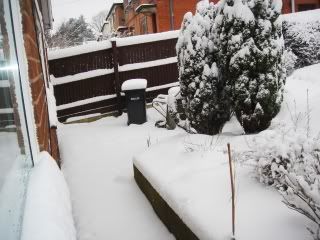 I'm not quite sure if I should be happy or sad to not have seen this for myself.