Don't know what to give your special one on Valentine's Day? Here's something different.

Tee ni Juan has come up with its own line of couple's shirts called Complete My Shirt. These his-and-hers shirts are designed to make sense only when they're worn together -- ergo, it's only cheesy when you're with the partner. Hehe! But you definitely won't look like a fool when you're wearing it alone.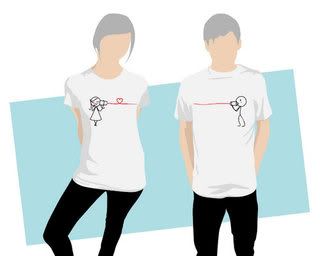 I recommend this Love Call shirt, if only because I used to like playing telephone with old tin cans.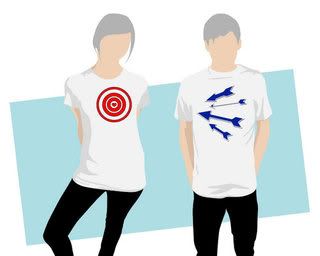 This bull's eye pair looks quite nice too.


It will cost Php 600 for a pair of shirts, plus you get a box of assorted brownies to go with them. Now isn't that a great deal???

For more information on these shirts, click here.


But if you want to explicitly express your love, just go for an I Love You toast.





You can get one of these at iwantoneofthose.com for £2.99


Enjoy!