Frustrated Sosyalera has somewhat made it her personal mission to show the world how awesome Corregidor Island is, and that's why this series of posts on it seem never ending! She just went on a day tour, but ended up taking hundreds of photos to document it and it would be a waste not to share with everyone.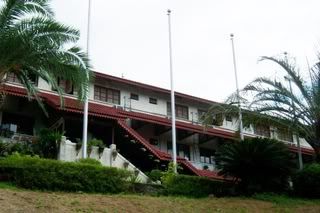 As the tour is a worry-free one, even lunch is part of the trip. So after the Malinta Tunnel experience, we headed to Corregidor Inn for munchies.







It's the ONLY hotel in the island, so if you're being picky there's nowhere else to go.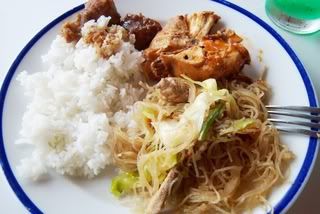 The food is... well... how it looks.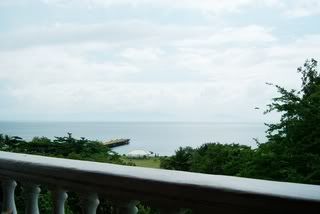 But you will get stunning views. *sigh*




Lunch is strictly only an hour because there's loads more to see, so don't expect to linger too long by the balcony.







Next stop: Middleside Barracks

Middleside Barracks is called that because it's situated in the middleside part of the island. If you're thinking 'how unimaginative' then don't -- because we're talking about the military here. hehehe.







Here I was claiming I've made a ghost-friend because I hadn't seen any since we've started the tour. My advice is don't expect to see one either (unless you're staying overnight -- which I'm not prepared to do just yet!)


This is it for today! If you want to know more about the tour I've had, just go to the Travel category of this site.


Next stop: Battery Way