A parcel arrived when I got into the office sometime after the Christmas break --





A message from the Queen of England!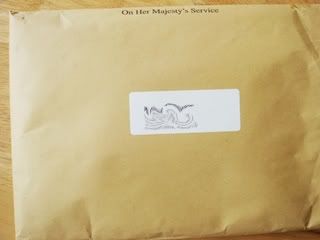 I was wondering what could be inside and if it would self-destruct in 60 seconds. It's all so James Bond-ish, so exciting!

Little did I know it was something more ominous than that...






Can this shirt and pen help me save the world? Jeez!


Many thanks to the British Embassy for giving me a laugh! Hahaha!