Yesterday, I had meant to go home to my parent's house in Marikina. But the weather was so bad because Typhoon Ondoy was chucking it down since Friday afternoon and thought that the areas I would have to pass would've been flooded by then. So I changed my mind, because I was too lazy to deal with traffic, getting soaked and wading through floodwaters.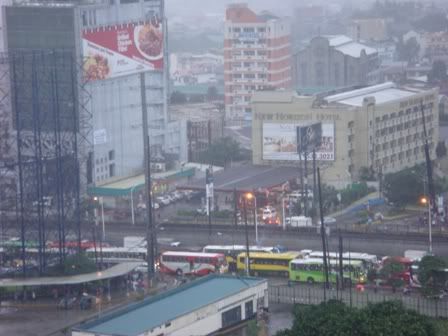 This was the extent of my experience yesterday.

Little did I know just how lucky I was, because everywhere else in the city was like this --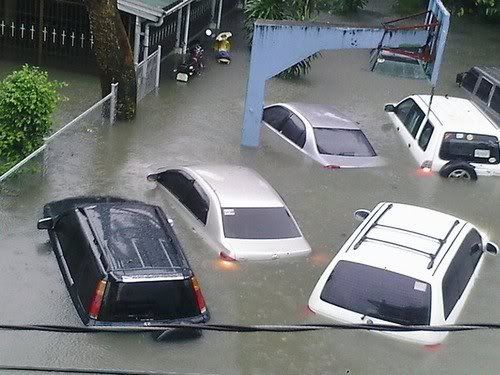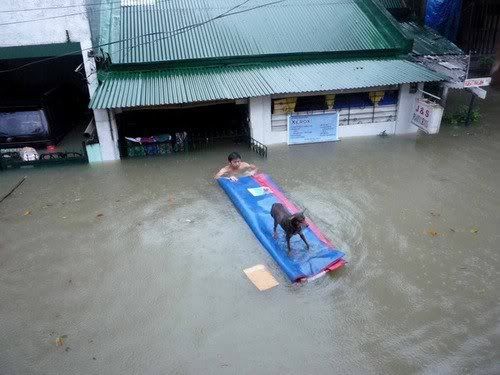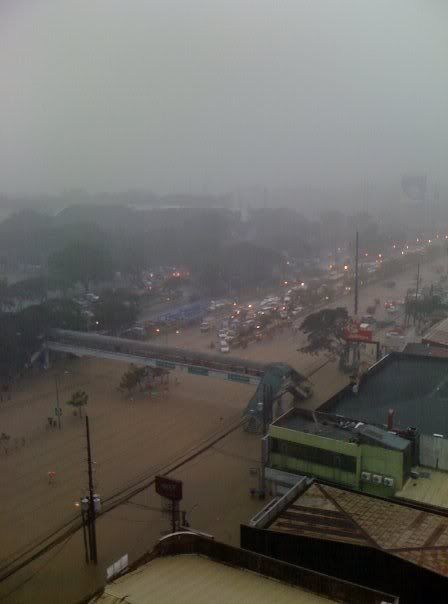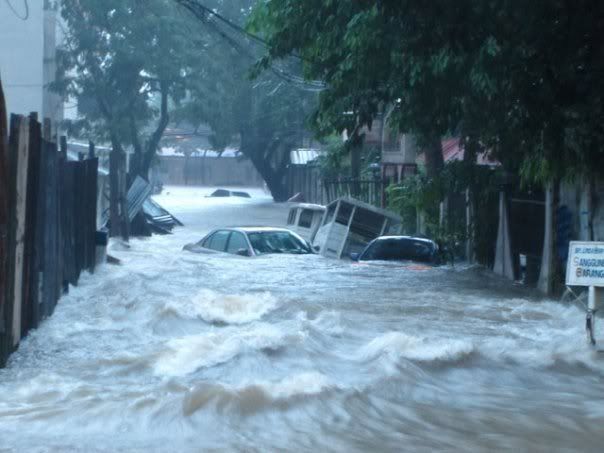 You'd think this wasn't in a subdivision in QC, but a river.





Some think there's no point worrying, so might as well drink Red Horse Beer. Tsk.





Loads of cars got submerged, as well as whole houses.





This video sent chills up my spine, as that was supposed to be a 19-seater van!

If you have Facebook, this video is a lot worse.


I count myself as one of the very lucky people who did not get too affected from yesterday's floods... lazyness really saved my ass. It does make me feel a bit guilty, though, because many of my friends would need a lot of help in the next few days.

I texted my family and was relieved that our house is fine. Unfortunately, I could not get hold of them today and wonder if they are okay. =(



UPDATE: If you are interested in helping, please send your donations through the Philippine Red Cross.