I love Pink (the singer)!!! She's got attitude and she hasn't changed much from the time she became popular... but I guess that's also why she's not as successful. But I still admire her, because she's got B-A-L-L-S.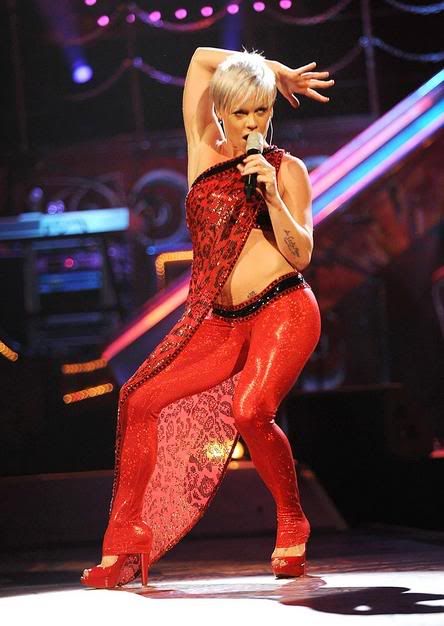 Enough of balls do this during the recently concluded VMA's. Yeah yeah, it wasn't just Taylor Swift/Kanye West's night, folks.


I just wish the photographer picked a better angle. Eep.