As I went out the office building last night, I realised that the sky was chucking buckets -- I didn't have a clue that there was a typhoon. I couldn't wait for it to let up, so I braved the rain and wind with my flimsy umbrella. If I waited any longer, I may not make it to the last shuttle bus home. Besides, I was wearing flipflops.

So it was pouring relentlessly, my bottom half was drenched in rain and just when I turned the corner I suddenly felt that my left foot is barefoot on the pavement -- my left flipflop was a couple of feet behind me. Grosssssss!!!

I hurriedly went back for it, miffed, and went off again.

And then, when I just about crossed the street, it happened again! This time with my right foot!


The whole annoying incident made me think.

What do people wear to walk in floods and extremely wet weather anyway? I know wellies or galoshes are the most practical choice, but you won't catch me packing a pair of them into my bag. I mean, they're UGLY, right???

You can apparently get fashionable wellies now --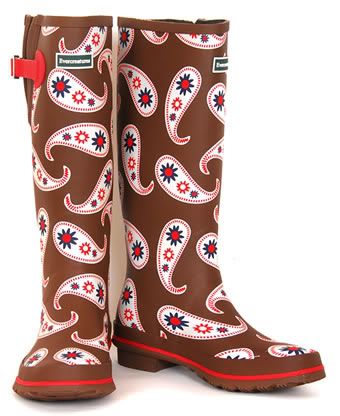 ... in paisley print.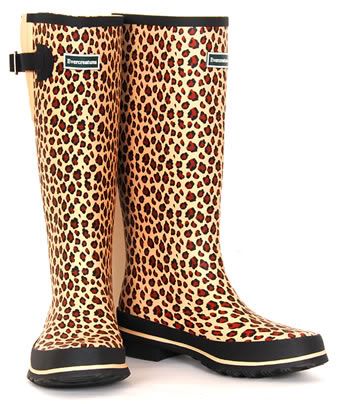 ... or in leopard print.


But still, I don't think I can wear them.

So would I rather lose my flipflops on the sidewalk again? It's not something I'd look forward to, but has anyone out there got more alternatives???