I find it quite odd that there's nothing that I can suggest you guys do this week.

It's most strange. There are new movies out, sure, but RottenTomatoes.com had rated I Love You, Beth Cooper at 13% and Gamer is at 21%. I don't want to tell people to go see those when they're most likely a waste of time, so I won't.

Maybe you'd be better off just seeing this photo of a pet shop near my place --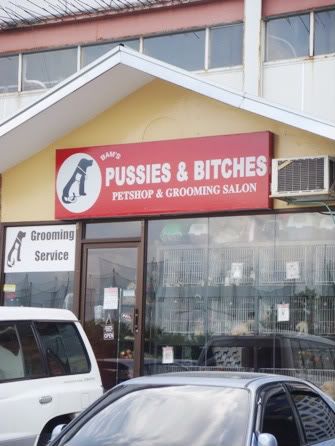 Oh yeah, sometimes life can be such a ...