On the shuttle bus to work last week, I was sitting behind this girl with nice shiny hair. Halfway through the journey, I see something peeking out from the top of her head...

A single strand of white hair.

I was mesmerised like a moth to candlelight -- I can't take my eyes off it. I know it's rude to stare, but I can't look away for some reason.

I had wanted very much to reach into my purse and get that pair of tweezers that I always bring with me, for some inane reason.

I stared at the friggin thing until she got off.

Which makes me wonder --

If I start getting more than a handful of white hair in my head, maybe I'll just dye everything white.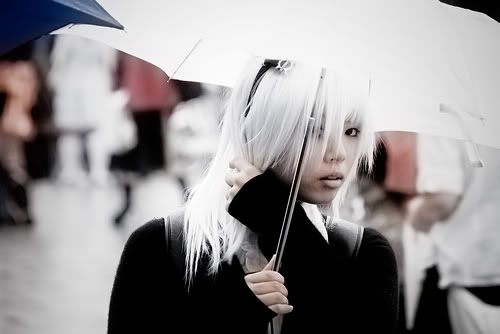 I just hope I can pull it off like this girl (no chance).