.

.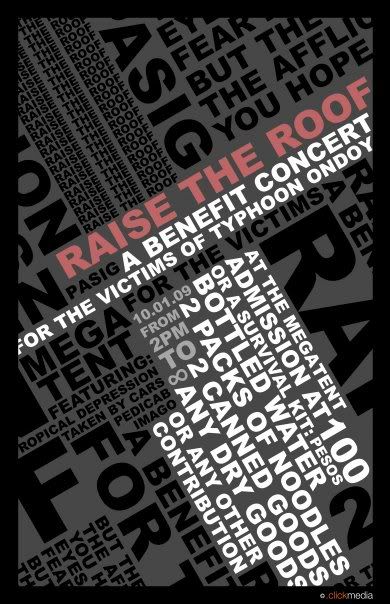 Megatent volunteers and NU 107 present

RAISE THE ROOF
A benefit concert for Typhoon Ondoy victims.

Featuring Urbandub, Spongecola, Chicosci, Hale, Imago, Mayonnaise, Taken By Cars, Zach Lucero+Action Pact, Duster, Stonefree, Angulo, plus more! Whole day concert starts at 3pm, THURSDAY, 1st Oct, Megatent, Meralco Ave, Ortigas.

Php100 or a survival pack to enter.



*Thanks to Denise Mallabo for this info.