We didn't do any water activities while in Boracay, except for the Reef Walk. We only paid Php 500 for the 30-minute underwater-feeding-the-fish thingy, plus Php 600 for the CD of photos taken of the whole thing. Every other water activity would've cost us thousands of pesos.

Besides, it's about the only thing I can do... because I can't swim. Pfttt.






Unfortunately, our 30 minutes started on the boat. So that left us with (I think) 15 minutes underwater.






The helmet is half my weight at 35lbs, which becomes surprisingly lighter underwater. Which is how one can walk in the first place. Oxygen is pumped into it, so there will be tremendous pressure to the ears. People with ear problems, should probably forget about it.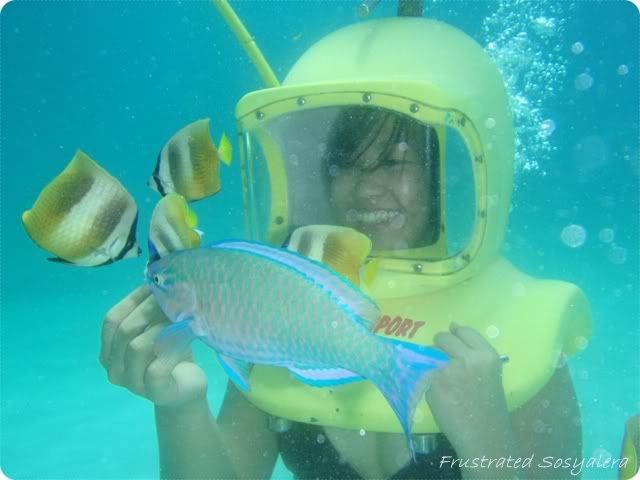 So anyway, we were down there feeding the fish with bread(!), right? It was kind of interesting.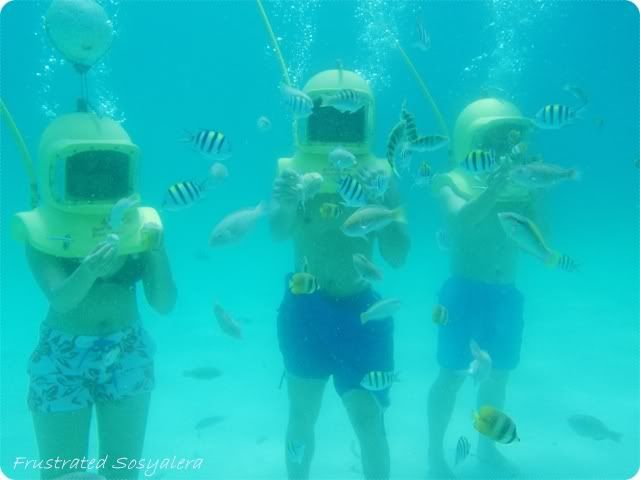 But I got bored 10 minutes in. Maybe if there were sharks (they apparently show up sometimes), it might have been a bit more exciting.



Oh, I do miss being on holiday. If I could get Small Business Loans, I might be able to afford going more often.