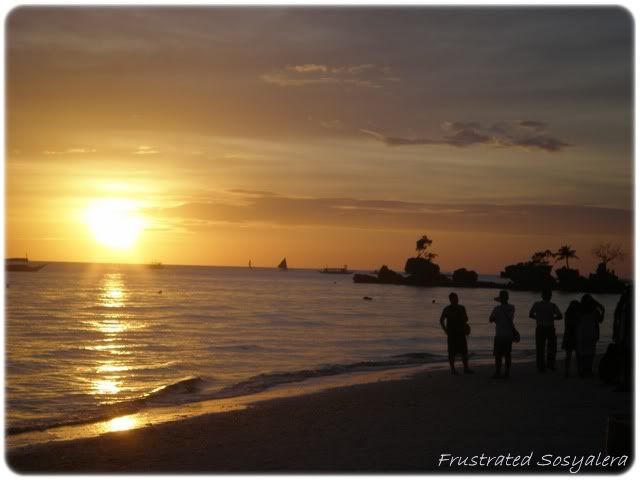 Boracay has an amazing view of the sunset. I wouldn't miss it for the world.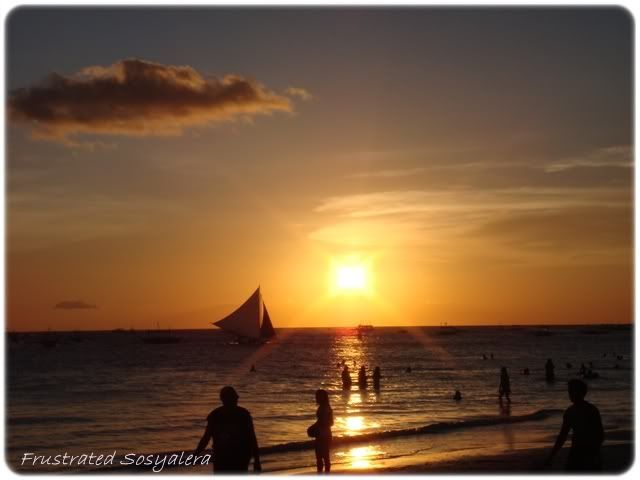 If only my camera would cooperate and get rid of that glare, this photo would've been perfect.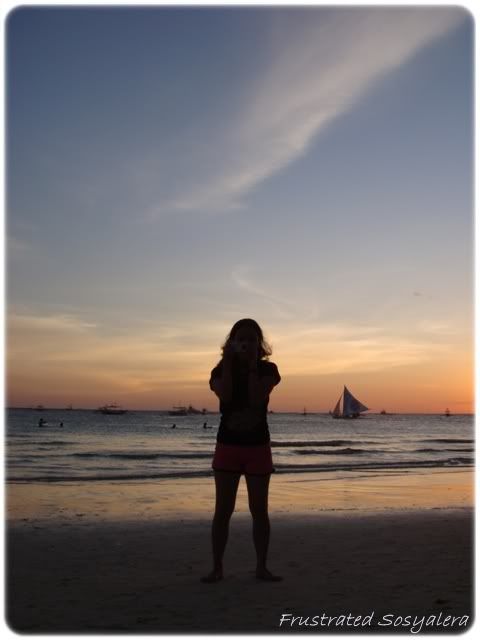 Taking this photo of Jaja, I've realised that this was the best place to do silhouette photos!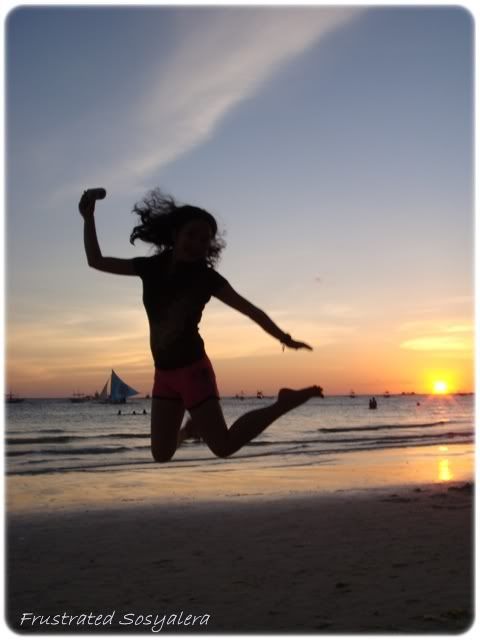 So I've asked her to jump (mind you, she's one of the best jump shot posers that I know of).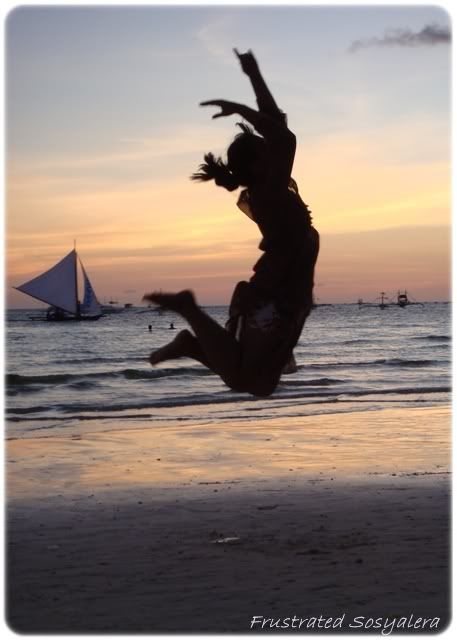 Of course, I didn't want to be outdone.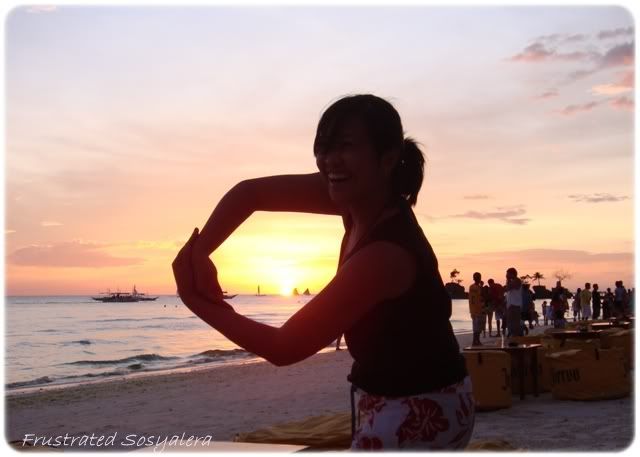 This one didn't work very well, though, but it's ok.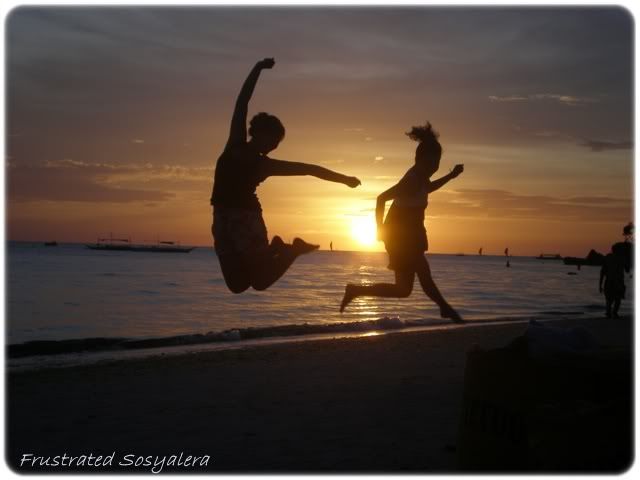 Have nice evening, everyone!