It has been confirmed -- I was poorly all of last week, right? Come Friday though, I was doing quite well. No tummy cramps within the borders of Boracay Island. All that shit (pun!) was due to stress. Pfttt.

Before anything else!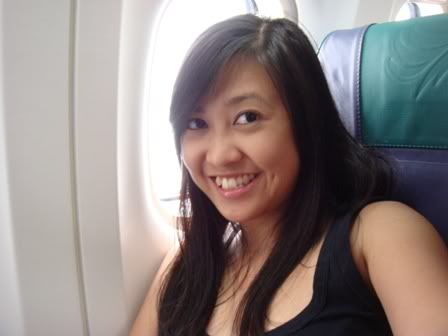 Hanlande ng lola!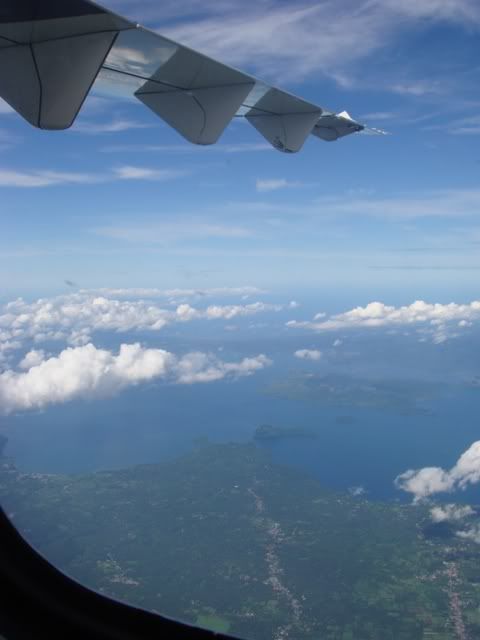 For the benefit of non-Filipinos, you get to Boracay Island by taking a domestic flight to either Caticlan or Kalibo Airport. Caticlan is a lot easier though, because it cuts out the 2-hour land travel that you need to take when landing via Kalibo.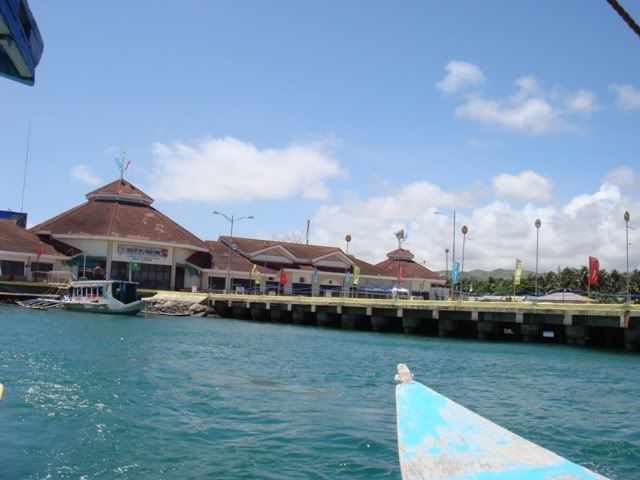 Then you take a small boat from Caticlan port to Boracay Island. You then take either a tricycle or the hotel service to your lodgings (that depends on whether you arranged a transfer service with your hotel).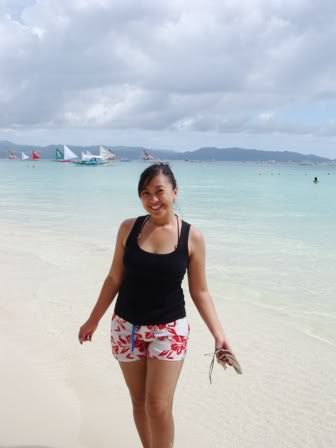 Pose longkatootz!!!

The journey sounds complicated, but it's all worth it when you get there, so don't worry.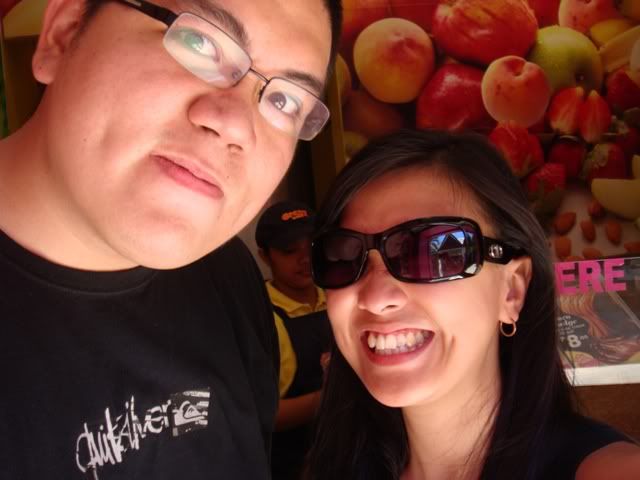 If you suddenly (heaven forbid) lose all your luggage (but not your wallet), you can buy almost anything out there. I've lost my beloved sunglasses just before I left, so I had to buy a cheap pair of fake Dior glasses from D'Mall (it's a bazaar place in the island where you can do all your shopping).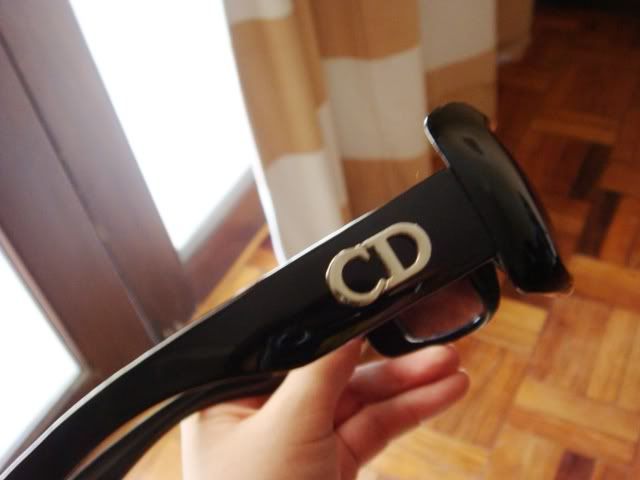 It was an excellent purchase at Php150, but I got really annoyed with the logo and had the bf take it off.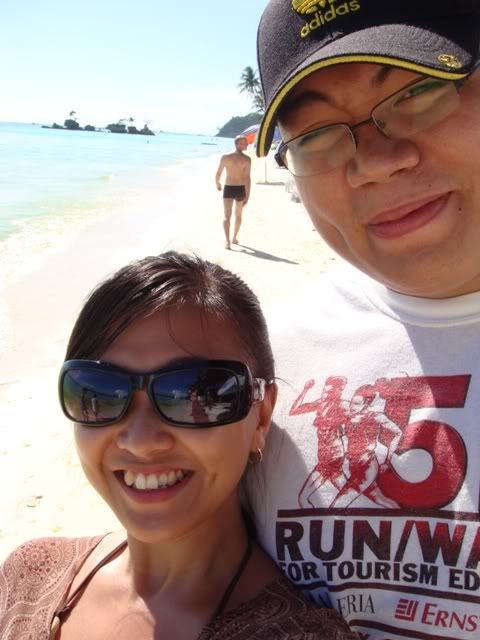 I would very much like to photoshop off that guy in the trunks because he ruined our photo, but I'm too lazy.