Every Monday, Frustrated Sosyalera will try to bring you the best of the week to come -- called FS Picks of the Week.

If I get the movie schedules wrong, I'm sorry. Sometimes the showing times aren't final 'til Wednesday, so pfttt. =P


We've got Duplicity, Accidental Husband and Night at the Museum 2. Akon was supposed to be performing on Sunday, but I guess he chickened out due to swine flu.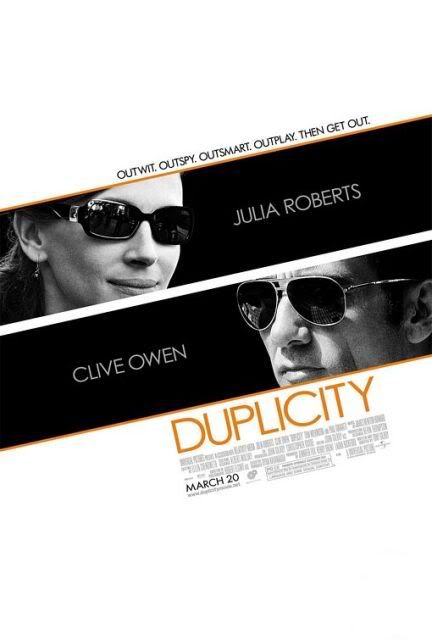 Duplicity

Starring
Julia Roberts
Clive Owen
Tom Wilkinson
Paul Giamatti

Synopsis
DUPLICITY is a slick, Soderberghian comic caper in which it's never exactly clear who is being conned. It's easy to see that ex-CIA agent Claire Stenwick (Julia Roberts) and former MI6 member Ray Koval (Clive Owen) have a heated history together when they embark on an elaborate mission of corporate espionage.







Accidental Husband

Starring
Uma Thurman
Colin Firth
Jeffrey Dean Morgan
Sam Shepard

Synopsis
New York firefighter Patrick Sullivan had no idea his seemingly idyllic life was about to go up in smoke – especially as the unwitting, second-hand recipient of advice from famed love expert and radio host Dr. Emma Lloyd. One day he is a happy, go-lucky guy looking forward to a life with his soon-to-be-bride. The next thing you know, his fiancée Sophia (Justina Machado) is seeking couples counseling on the radio from Dr. Lloyd. The no-nonsense, ever practical Dr. Lloyd questions Sophia's concept of romantic love and advises her to break their engagement, which she swiftly does. But when Patrick and his computer-savvy neighbor decide to give Dr. Lloyd a taste of her own medicine and "accidentally" join them in holy matrimony – something that doesn't go over too well with her fiancée (played by Colin Firth) -- it isn't long before they learn that sometimes even an expert in love needs a second opinion.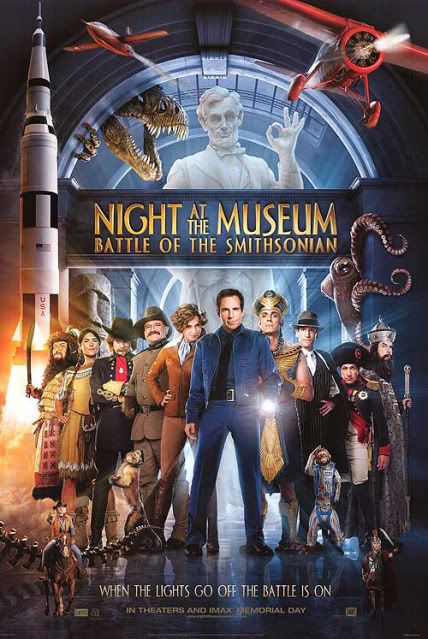 Night at the Museum 2: Battle of the Smithsonian

Starring
Ben Stiller
Amy Adams
Owen Wilson
Hank Azaria

Synopsis
It's a new "Night" and "Museum" for Ben Stiller, who is joined by several other stars from the original film, as well as new characters from history. The centerpiece of the film will be bringing... It's a new "Night" and "Museum" for Ben Stiller, who is joined by several other stars from the original film, as well as new characters from history. The centerpiece of the film will be bringing to life the Smithsonian Institution, which houses the world's largest museum complex with more than 136 million items in its collections, ranging from the plane Amelia Earhart flew on her nonstop solo flight across the Atlantic and Al Capone's rap sheet and mug shot to Dorothy's ruby red slippers and Archie Bunker's lounge chair. No major film has ever shot inside the Smithsonian in Washington…until Night at the Museum 2: Battle of the Smithsonian. --© 20th Century Fox