Thank goodness our hotel has free wi-fi. Hee!

What was the state of my bruises when I arrived in sunny Boracay this morning?





Yeah, it's still there and it looks like a giant hickey! I've been using a warm compress (sorry Edpascasio, I didn't get around to trying the vinegar -- being sick and too busy at work, I couldn't manage to sneak out to buy groceries) and it really did help the clotting underneath the skin to thin out quicker. Obviously, it wasn't quick enough. It's fine, really, it looks a hell of a lot better than it used to this time last week. If I didn't do anything about it, this appearance might have come about after 3 weeks or more.

Thanks for everyone's advice! I will keep them in mind for next time. I only hope my clumsiness won't be that severe again, though.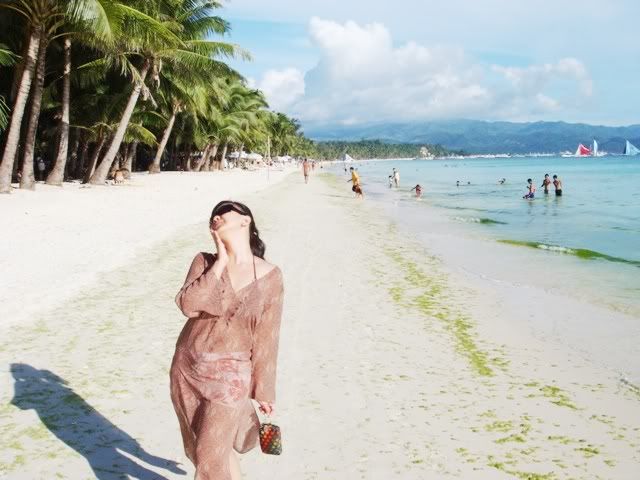 So anyway, this part of the beach isn't that great because of the clumps of seaweed. Other parts are quite nice, though, the weather is awesome and walking on very fine white sand feels absolutely therapeutic. I decided to just use a long cover-up to disguise my bruises in broad daylight. Heh.

Ciao ciao!