Every Monday, Frustrated Sosyalera will try to bring you the best of the week to come -- called FS Picks of the Week.

If I get the movie schedules wrong, I'm sorry. Sometimes the showing times aren't final 'til Wednesday, so pfttt. =P


Up this week: Star Trek, some rom-com and a sale. I am obviously bored.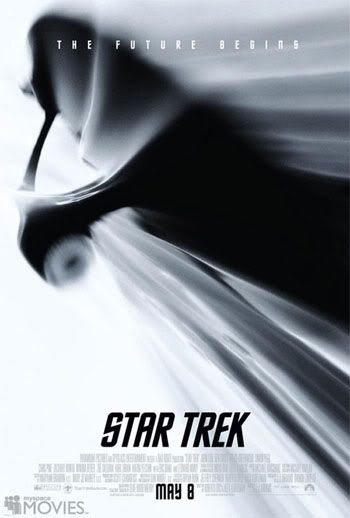 Star Trek


Starring
Chris Pine
Zachary Quinto
Karl Urban
Simon Pegg


Synopsis
The greatest adventure of all time begins with Star Trek, the incredible story of a young crew's maiden voyage onboard the most advanced starship ever created: the U.S.S. Enterprise. On a journey filled with action, comedy and cosmic peril, the new recruits must find a way to stop an evil being whose mission of vengeance threatens all of mankind.

The fate of the galaxy rests in the hands of bitter rivals. One, James T. Kirk (Chris Pine), is a delinquent, thrill-seeking Iowa farm boy. The other, Spock (Zachary Quinto), was raised in a logic-based society that rejects all emotion. As fiery instinct clashes with calm reason, their unlikely but powerful partnership is the only thing capable of leading their crew through unimaginable danger, boldly going where no one has gone before! --© Paramount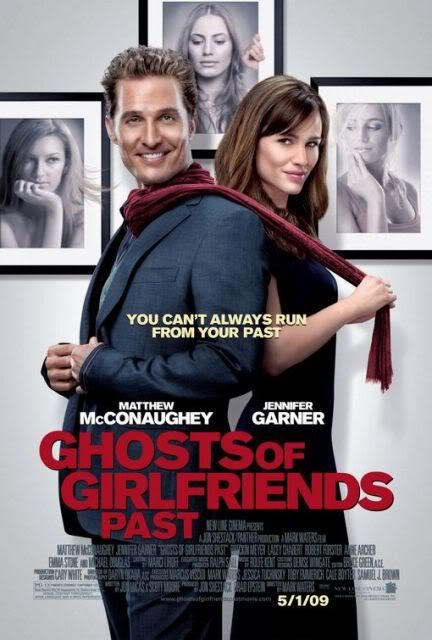 Ghost of Girlfriends Past


Starring
Matthew McConaughey
Jennifer Garner
Lacey Chabert
Michael Douglas


Synopsis
Celebrity photographer Connor Mead (MATTHEW McCONAUGHEY) loves freedom, fun and women...in that order. A committed bachelor with a no-strings policy, he thinks nothing of breaking up with multiple women on a conference call while prepping his next date.

Connor's brother Paul is more the romantic type. In fact, he's about to be married. Unfortunately, on the eve of the big event, Connor's mockery of romance proves a real buzz-kill for Paul, the wedding party and a houseful of well wishers -- including Connor's childhood friend Jenny (JENNIFER GARNER), the one woman in his life who has always seemed immune to his considerable charm.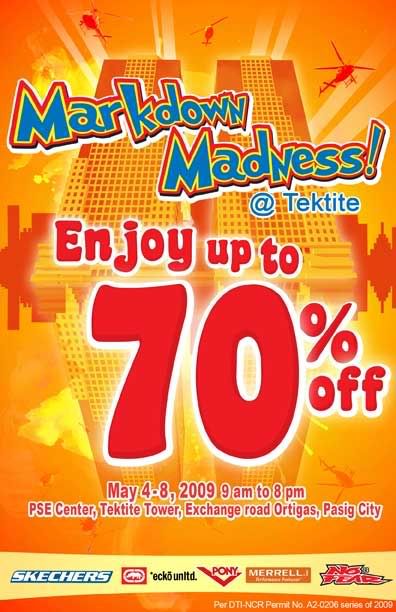 Markdown Madness @ Tektite
4-8 May
9am to 8pm
PSE Center
Tektite Tower
Exchange Road
Ortigas Center
Pasig City