I have left Part 1 of our Guam round-the-island tour with a photo of Umatac Bay, where Magellan landed.

Therefore, I shall begin Part 2 with another angle of the site...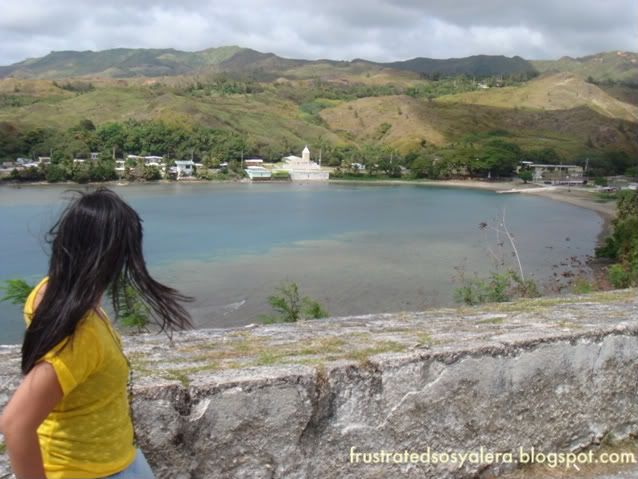 This is the view of Umatac Bay when you go further up the road, and into Fort Soledad.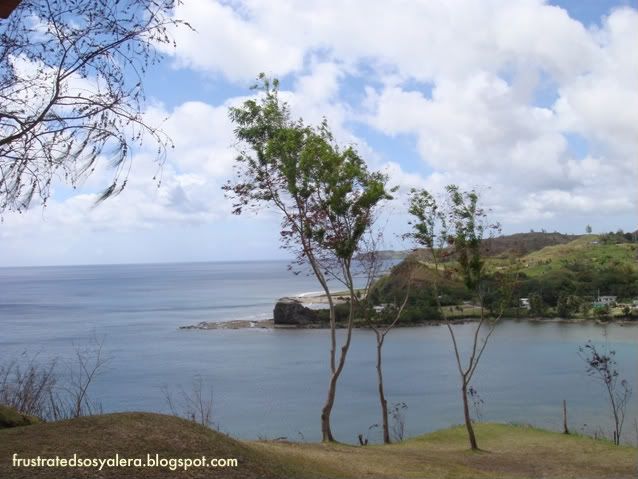 I think the bay can be better appreciated from a distance, don't you?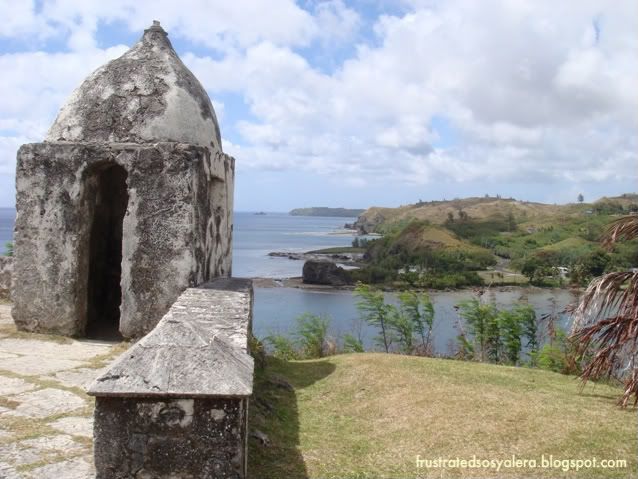 Fort Soledad shares a certain similarity to Corregidor Island in the Philippines in that...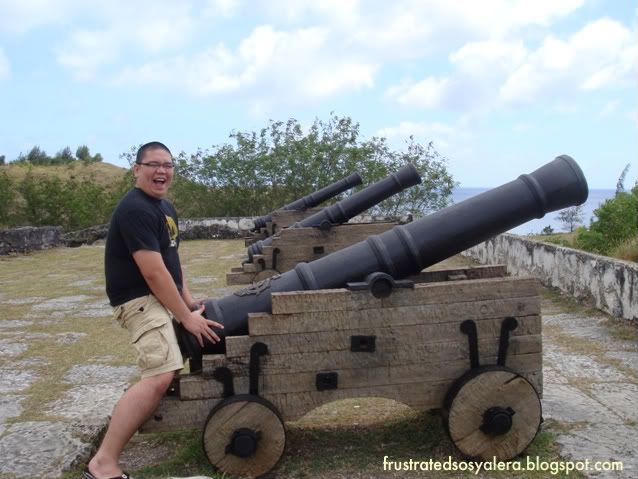 ... they both have old guns pointed towards the sea. And yes, the boyfriend will molest every gun we come across.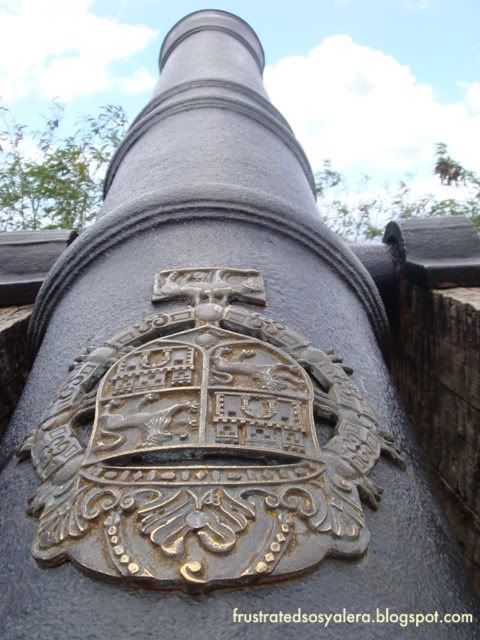 These guns are better preserved, I think. Or I just like the Spanish ones better than the American ones found in Corregidor.

At this point, my camera decided to go against me and had given me a 1 photo quota per site we go to. What a bummer!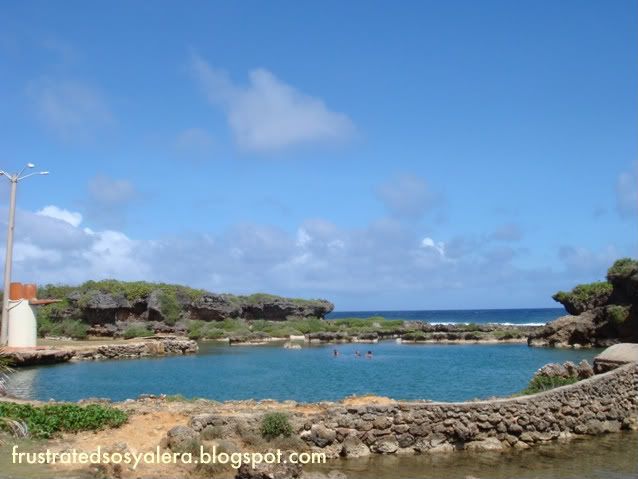 Thank goodness I managed to take a photo of the Saluglula Pool. Which looks really refreshing to dip in. I swear I will come back to this place (when I learn how to swim)!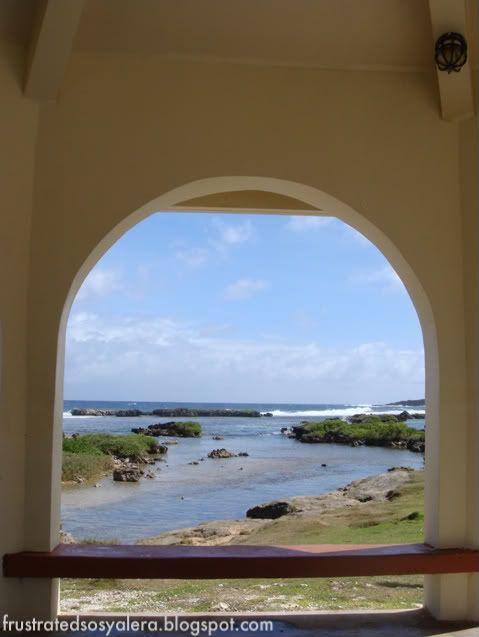 Looks like a great place to hang out in and have a picnic.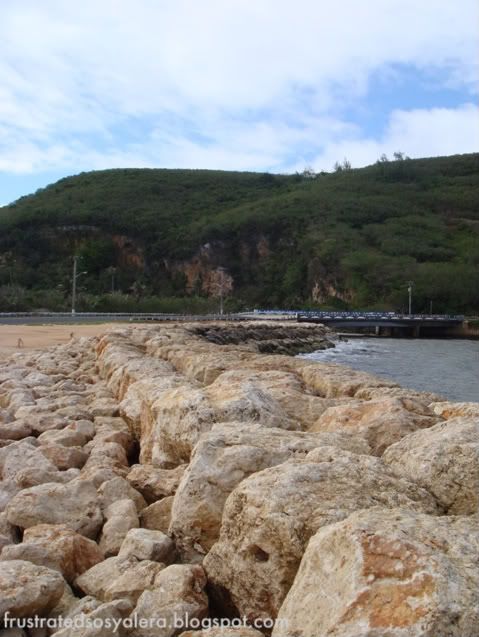 To end the joyride, here's the scene at the Talafofo Beach. Unfortunately at the time I went, there's a warning that bacteria was found in the water here so it wasn't safe for swimming -- not that it matters to me, of course. Just don't go standing by the rocks with your mouth open.