Frustrated Sosyalera has been terribly busy of late and thus apologises for the late update.



FILMS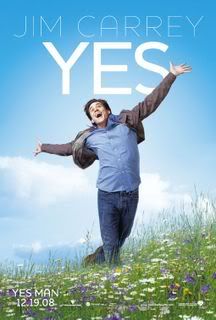 Yes Man


Starring
Jim Carrey
Zooey Deschanel


Plot
A man who has made a habit of saying "no" to everything attends a self-help seminar, and gets convinced that he's been missing out on life. He soon challenges himself to say "yes" to everything, taking chances he would never have taken before.


My take on it
Saying "yes" to everything may prove to be quite exciting, of course. But as there are consequences for each action, I'm looking forward to seeing how the main character copes with the complexities that this goal will bring.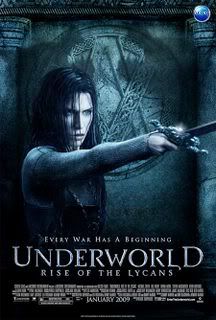 Underworld: Rise of the Lycans


Starring
Bill Nighy
Michael Sheen
Rhona Mitra
Shane Brolly


Plot
In the Dark Ages, the werewolves serve as slaves to the aristocratic vampires. But one day, a leader emerges from the slaves' ranks, rallying his kind to rise up against their vampire oppressors.



My take on it
*yawn*

If it wasn't for Bill Nighy, I wouldn't even consider wasting my time on this one. I'm obviously not a big fan of the Underworld installments.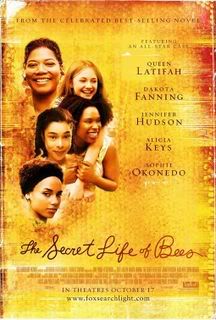 The Secret Life of Bees


Starring
Alicia Keys
Dakota Fanning
Jennifer Hudson
Queen Latifah
Sophie Okonedo


Plot
In 1964, haunted by the memory of her late mother, a fourteen-year-old girl runs away with her caregiver from her troubled and lonely life at home to a small town where she gets taken in by a friendly and lively group of beekeepers. There, she begins to find some peace, and a key to her mother's past.


My take on it
I have no idea why they have 3 recording artists in the cast, therefore it might be worth a noseying around (especially as Queen Latifah isn't doing too bad on her role choices).




EVENTS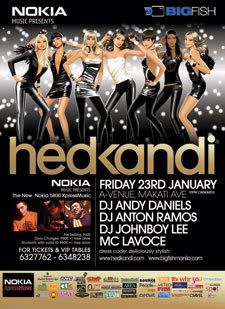 It's so early in the year and already Big Fish is showing us how to party!


Big Fish Presents: HedKandi
23 January
10pm
A. Venue Mall


Artist Lineup
DJ Andy Daniels
DJ Anton Ramos
DJ Johnboy Lee




Chocolate Appreciation 101
24 January
Heavenly Chocolates, QC

Heavenly Chocolates of QC invites everyone to Chocolate Appreciation 101, a free 1-hour workshop on chocolate tastings, trivia and technology.


For inquiries please contact Benjamin Pedro on 666-2208 or email benjaminvpedro[at]yahoo[dot]com.