Frustrated Sosyalera Picks of the Week for January 26 to February 0

1
. But before anything else...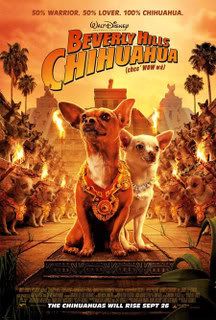 Beverly Hills Chihuahua






Starring


Drew Barrymore (voice of Chloe)
Piper Perabo
Andy Garcia (voice of Delgado)
George Lopez (voice of Papi)




Directed by


Raja Gosnell




Synopsis


A pampered Beverly Hills chihuahua named Chloe (voiced by Drew Barrymore) who, while on vacation in Mexico with her owner Viv's (Jamie Lee Curtis) niece, Rachel (Piper Perabo), gets lost and must rely on her friends to help her get back home before she is caught by a dognapper who wants to ransom her. In the meantime, Papi (voiced by George Lopez), a male chihuahua who is in love with her is in pursuit of her. Papi's master (Manolo Cardona), a handsome young gardener for Viv, slowly develops a romantic interest in Rachel. Chloe befriends a lonely German Shepherd (voiced by Andy Garcia) who travels with her to protect her from the evil Doberman (voiced by Edward James Olmos) who wants to return her and her diamond collar to the dognapper. -- imdb.com



Rotten Tomatoes Rating


40% Rotten




My take on it


I am addicted to anything cute, so I'm very tempted to see this one. I mean come on, Chihuahuas everywhere! Helloooo?!? If that's not cute, then I don't know what is. However, the bf absolutely refuses to go with me, therefore, I will have to coerce somebody else this time. Hahaha!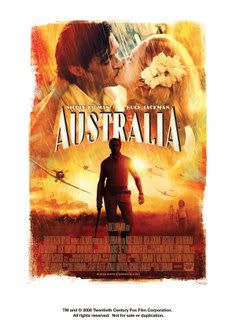 Australia






Starring


Nicole Kidman
Hugh Jackman




Directed by


Baz Luhrmann




Synopsis


Set in northern Australia before World War II, an English aristocrat who inherits a sprawling ranch reluctantly pacts with a stock-man in order to protect her new property from a takeover plot. As the pair drive 2,000 head of cattle over unforgiving landscape, they experience the bombing of Darwin, Australia, by Japanese forces firsthand. -- imdb.com




Rotten Tomatoes Rating


53% Borderline Rotten/Fresh




My take on it


Looks like a major snorefest to me at first glance.