I've never been a fan of Cubao. I lost a bracelet there (got snatched) and nearly lost another one, if it wasn't a bangle. This guys who went past me tried to snatch it, but as it was a little bit unbreakable, he ended up dragging my arm instead. Had a bruise as big as my palm the next day. I know, I know, I shouldn't have been wearing proper jewelry in Cubao, but I was young and stupid, ok?

So when my friends asked to meet up at the old Cubao Shoe Expo, I wasn't exactly thrilled at the prospect. But my, how things have changed in there. It has become an artsy haven in QC, and I was well-pleased. Especially when we had dinner at Bellini's.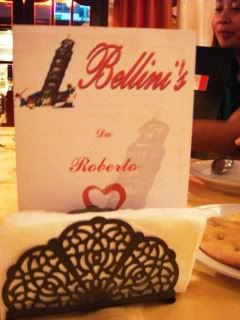 It's the first time we dragged ourselves to eat fancy.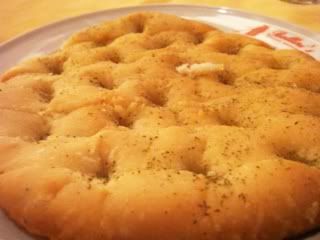 The foccacia bread was freshly baked -- so soft and lovely. I'm all smiles just thinking about it.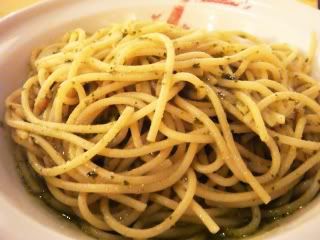 The pesto spaghetti was nice and fresh.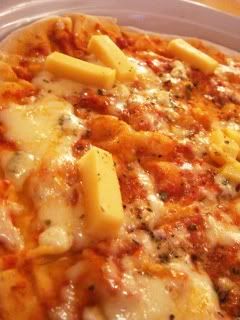 And the Four Cheese pizza was crispy and quite tasty.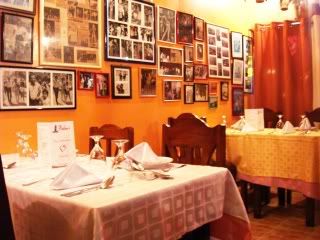 The decor is homey and makes you think of sunday dinners with the family.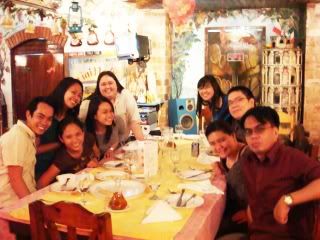 Group photo! Damn, forgot to take a photo of the guitar man that was singing the whole time (yes, there's live music -- good for a date, perhaps).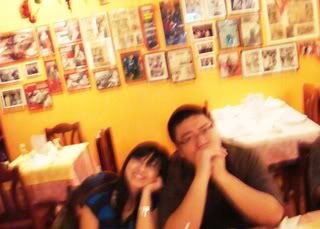 It would've been a nice shot if it wasn't so blurry.



Wallet damage
Prepare to splurge on food here, roughly around Php 300 to Php 400 per person. The food is nice, but the servings are on the small side so you might be tempted to order more.


Will I go back?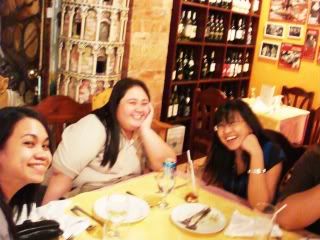 Definitely!