I was in the mood for bazaar shopping with my sister some time ago and thought I'd buy myself a pair of short shorts.

Ok, I know I'm not exactly slim but I had wanted to find out if God had helped someone succesfully design a pair that would match my ginormous legs.

So there I went to this tiangge place in Ortigas to find that magical pair of shorts.

The first stall I saw selling them, I tried out 2 pairs in medium. One of them fit, thank goodness it was stretchable. However, I didn't like the bulging pockets on the side. They make my hips bigger than I would like them to look.

When I tried the other pair with flatter pockets, I couldn't even zip it up! "Was this also medium?" I asked, and the saleslady says yes and gave me the large size of the same design.

It still wouldn't close! Can my hips really be that big??

I tried a few more in other stalls, but nope, the large size shorts won't really fit me. This situation did not help my self-esteem.


I have come to the conclusion that only tiny people shop there and that I should be looking somewhere else for clothes to fit the lower half of my body. Pfttt.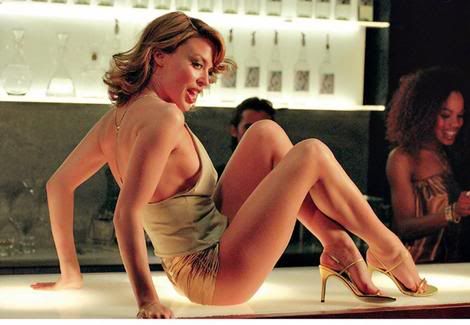 Wonder if Kylie would swap bums with me, even for just a day? Hehe!