Every Monday, Frustrated Sosyalera will try to bring you the best of the week to come -- called FS Picks of the Week. If I get the movie schedules wrong, I'm sorry. Sometimes the showing times aren't final 'til Wednesday, so tough. =P


This week we've got movies, Journey, Natalie Cole, BigFish shows and a stand-up comedy workshop.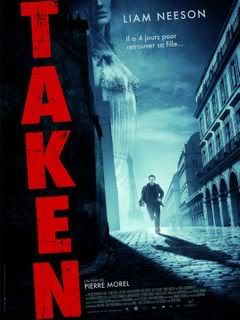 Taken
Starring
Liam Neeson
Famke Janssen
Maggie Grace
Xander Berkeley
Plot
A former spy struggling to reconnect with his daughter after a divorce reluctantly allows her to go on a trip to Paris with her friends. When she gets kidnapped by human traffickers, he uses all the resources and skills at his disposal to get her back, stopping at nothing to find her.




Race to Witch Mountain






Starring


Dwayne "The Rock" Johnson
Alexander Ludwig
AnnaSophia Robb




Plot


A Las Vegas cab driver finds himself in an adventure of a lifetime when two teens with superpowers get into his cab and direct him towards a mysterious mountain in the middle of the Nevada desert that may hold the secret to saving the world. With the government, the mob, and extraterrestrials on their trail, the cab driver must race to protect the two teens and save the world from peril.






~oOo~ SHOWS & EVENTS ~oOo~



An Evening with Journey


14 March, Saturday




8pm




SM Mall of Asia Grounds



Ticket prices between Php 515 to Php 3,605 (via TicketNet)










Natalie Cole - Live in Manila




11 March, Wednesday




8pm




Araneta Coliseum




Cubao, QC



Ticket prices between Php 1,575 to Php 5,775 (via TicketNet)









BigFish Presents: Innovation Black Party with Gatecrasher




13 March, Friday




10pm




A.Venue Mall



Ticket price is Php 500 (call 638 8268)






Stand-up Comedy Workshop


Instructed by Tim Tayag

Classes every Saturday (starting 14 March), from 9:30am to 2:30pm at Suite 202, Sierra Centre 8, Libertad cor. Sierra Madre St., Mandaluyong City

Fees: Php 4,500

For inquiries, please call eCircle Entertainment at 533-9316 or 531-2547 (look for Rochelle or Joyce). Only 12 slots available.