This is not much of a comeback. I've only posted twice since I announced it, but who the heck cares? Not me, obviously.

So I'm back to making movie announcements this week and I've picked an unremarkable week to do it too. Only one new movie is being released and it's Predators. I'll just say three things why you should go see it -- producer is Robert Rodriguez (Sin City 1 &2, Grindhouse), Topher Grace in action persona and Adrian Brody's nose. If those things didn't convince you, I don't know what will.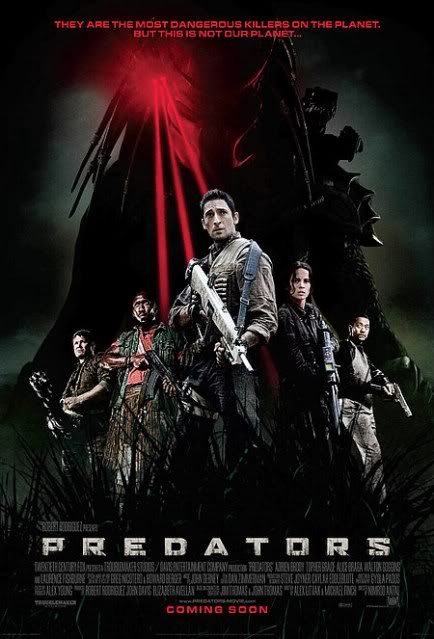 Predators
Starring: Adrian Brody, Topher Grace, Alice Braga, Danny Trejo
Synopsis: Several of Earth's most highly trained killers are transported to a distant world where they become prey to a group of alien hunters. Facing a monstrous threat armed with weapons beyond their imagining, these elite warriors must band together in order to survive.