If you're getting bored of wearing the same old black leggings and plain stockings, have you ever considered wearing printed ones? These cute little stockings and tights by Les Queues de Sardines (of M + O -- I think it's a French brand) would certainly brighten up any wardrobe.


The ones below are the ones I'd pick from their Spring/Summer 2010 collection: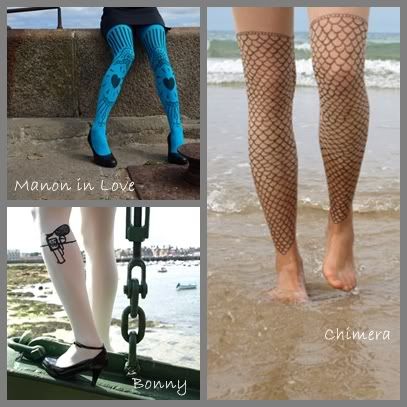 Autumn/Winter 2009 --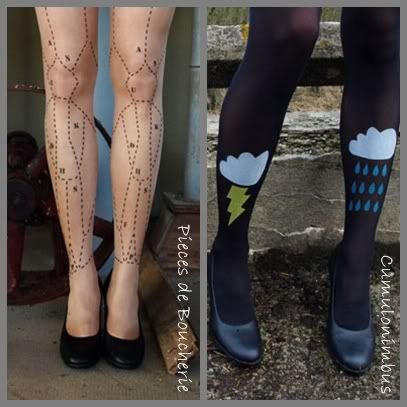 I love that Cumulonimbus pair! So cute! XD



Spring/Summer 2009 --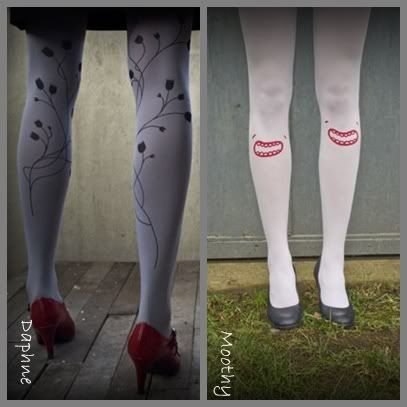 Wouldn't you also like a lovely pair of toothy knees? XD



Unfortunately, there are ones that I'd love to have but aren't available anymore, like these ones below --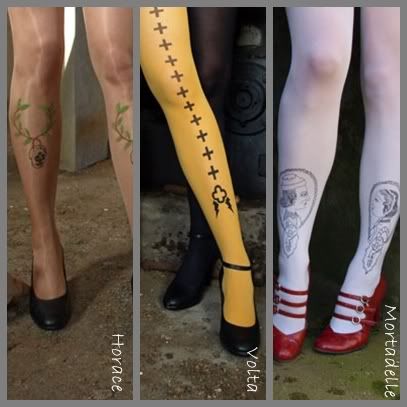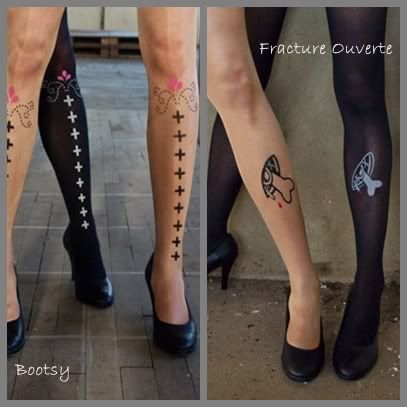 And there are some that are just strange. I already have my leg veins showing, thankyouverymuch. No need to get those stockings for me! The pair with the ants crawling up the legs is also a bit too weird for my taste.





You can see the rest of their collections and how to get them on their website.