Being in England at the moment, I can't escape the excitement about the Royal Wedding. It's apparently an event watched by approximately 1 BILLION people worldwide -- that's 1 in 3 people around the planet! I've heard from friends and family from Manila that even the Filipino press is covering the British shenanigans.

If you're like most people yesterday, you celebrated the most talked about wedding of the year with a renewed sense of romance (albeit extremely posh -- the "for richer, for poorer" bit is just not applicable).

As soon as I got up at 7:30am, I turned the television on and watched the proceedings -- very exciting! My auntie, in fact, got so excited that she prepared a special breakfast --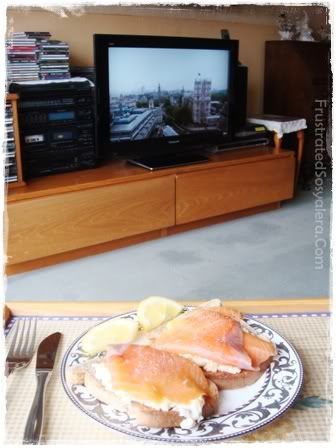 I didn't want to be stuck in a crowd and not see everything, so turning the TV on gave us ringside seats!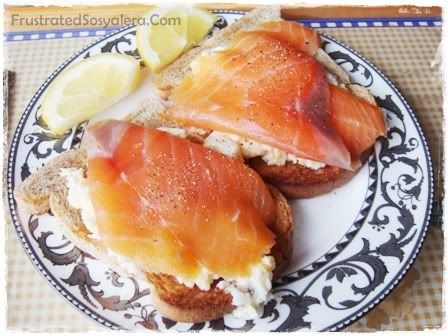 Smoked salmon and scrambled eggs on toast.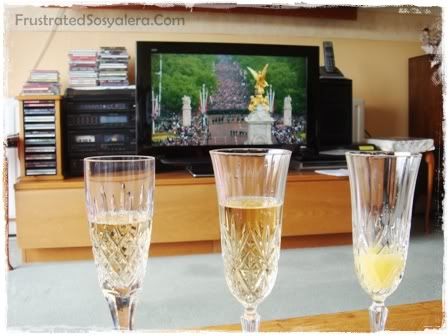 I thought auntie was kidding when she said a few days ago that we'll be popping open some champagne... guess I was dead wrong about that. The one on the right was mixed with orange juice, making it a Buck's Fizz.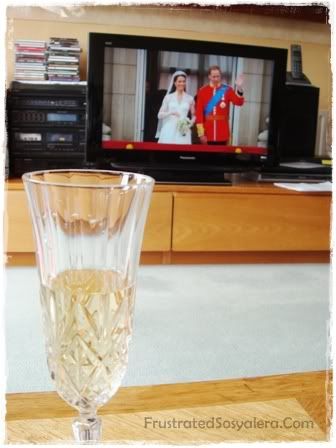 Cheers to the newlyweds!! (Wills, it should've been me! But I think he didn't want a foreigner. hehehe.)


Will you remember what you did yesterday in a few years' time?