Ooh la la! Before I pack my bags once again for a quick weekend trip to France (don't assume I'm rich, because I'm just tagging along with my Aunt and Uncle), there's another little slice of British life I want to share.

That is going to the local pub.

Unfortunately, in a village as small as the one I'm living in at the moment, it's not the most exciting thing in the world. But it does give you a chance to meet your neighbours and to drink a glass or two of alcohol with them.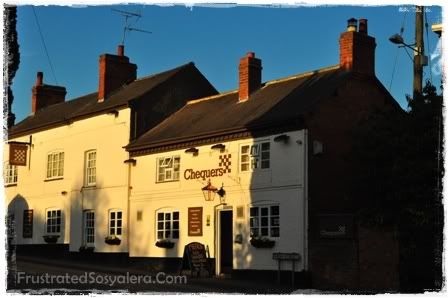 In this case, our local is called The Chequers. It's been around for God knows how long, but still well-visited by the villagers (did I make it sound medieval?). The fact that it's the only one in the village helps considerably.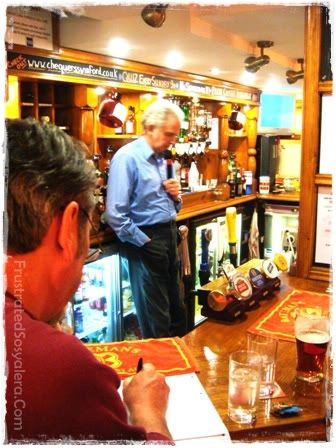 To spice things up, the pub holds Quiz Nights where punters (customers) can form groups, answer questions together and possible win cash prizes.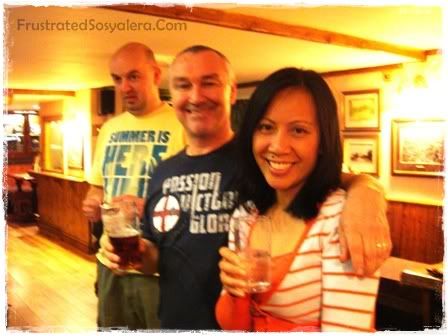 In this pub, the team with the lowest score gets lollipops (I would rather get a lollipop than nothing at all!).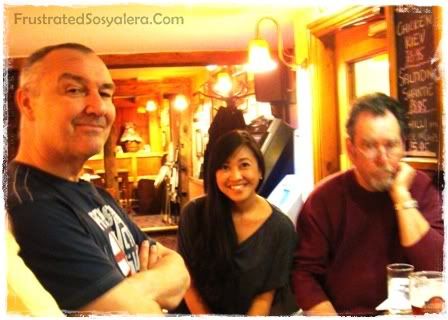 As our team won that night, I can safely claim that my brain has got tons of useless information in it. I'm gloating and self-deprecating at the same time -- ang plastik!