It's my first time to be in Guam, so what do you think was my first meal?




I know we've got these in the Philippines, but it's still kind of different there.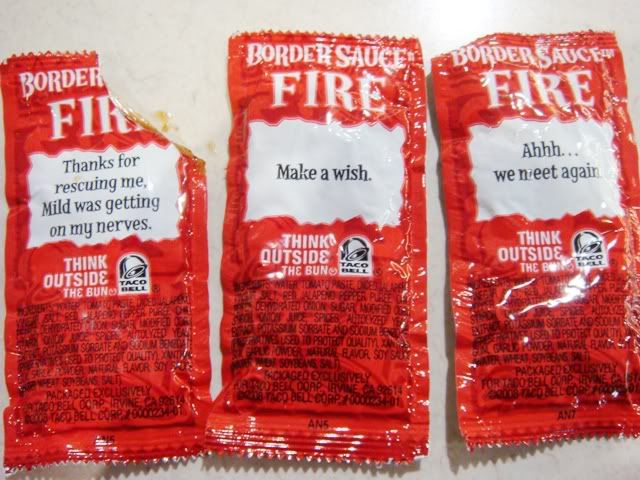 Because they've got some damn cool hot sauce packets. I feel like they're talking to me. I think I'm goin crazy.