Arrived today!

A 6am flight is no fun. You have to wake up in the middle of the night to get ready. I was so sleepy I didn't bother having my meal on the plane -- I slept right through the whole thing.

When I arrived in Manila, I just took a airport shuttle back to the flat (expensive at Php 780!), dropped my stuff then went home to the parents' house to bring home some stuff. And no, I didn't have enough balance on my mobile to ask anybody to pick me up, so I just did the whole journey by myself. Which is ok, I'm used to that.

I slept more when I got home. I was well pooped. The flight back home was quite uneventful, compared to my flight out, which I will tell the story about some other time.

And with that, I'll leave y'all with the first photo of my Guam holiday --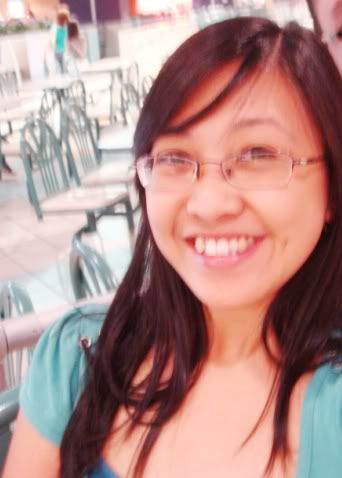 Gahhh. Damn you, tired eyes! Well, what can you expect I'd look like after arriving at 4am? Sheesh. The hours are so ungodly. And this was taken at the Micronesia Mall (owned by Lucio Tan), because that's the first place I go to whenever I'm somewhere new. Mallrat forevs, yo.