Tex-Mex is one of my favourite foods. So when I went on a girl-bonding date with a new friend (it's not lesbian-y, I swear), I was happy to try out TJ's or Tijuana's Mexican Grill at City Golf along J. Vargas Avenue, Ortigas.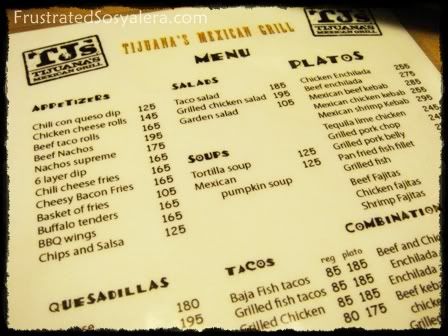 As you can see, the prices aren't that cheap.





But if this is the kind of portion that you will get, it's certainly worth it! This plate of Beef Nachos is enough for 6 people!

(I may be exaggerating there, but we were still full when we ordered this and it did seem enough for 6 people at the time.)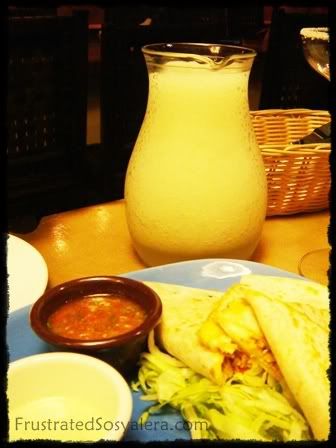 Chicken Quesadillas and a pitcher of frozen margarita (the pitcher is I think around P300, if I'm not mistaken).

We didn't order much, but I certainly liked what we tried. I may be going back there to try the other stuff and will make sure I wasn't so full when I do.





Caught in the act at being a blogger. hahaha