I had been working and about all weekend, so it came as no surprise that Monday had become a "no brain" day for me. It was awful, I'm tellin' yah. Everyone needs at least one day a week to just relax and have fun. You suffer, otherwise.

I've seen Date Night over the weekend and it was good fun! After all the hard work during the week, a funny and brainless movie is what I need. Steve Carrell and Tina Fey has very good chemistry, if you ask me.

Anyway, it has been a long time coming but finally Shutter Island will be showing this week.





Shutter Island
Starring: Leonardo DiCaprio, Ben Kingsley
Synopsis: "Shutter Island" is the story of two U.S. marshals, Teddy Daniels (Leonardo DiCaprio) and Chuck Aule (Mark Ruffalo), who are summoned to a remote and barren island off the coast of Massachusetts to investigate the mysterious disappearance of a murderess from the island's fortress-like hospital for the criminally insane. --© Paramount




And if you liked the video game DJ Hero, then you would surely want to have a look at the guy who voiced the tutorials. Grandmaster Flash will be visiting Manila for the first time! The BF and I wanted to go, but we had beach plans over the weekend. Boo! You can't have it all, like they say.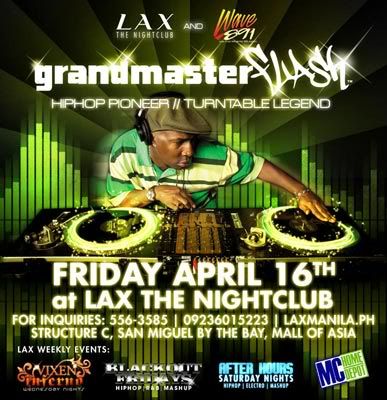 Grandmaster Flash in Manila
April 16
Friday
LAX Nightclub
San Miguel by the Bay
Mall of Asia