My friends and I wanted to go on a summer holiday. But as we were all on a tight budget (one was getting married soon and had too many bills to pay), we ended up renting a 3-bedroom house and just went on a day trip to Camayan Beach Resort in Subic.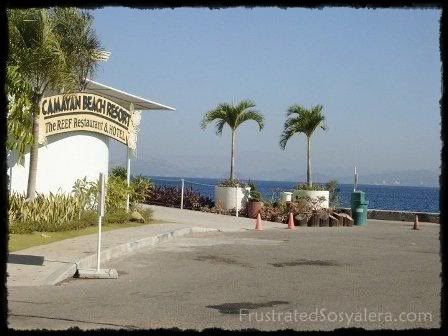 Frustrated Sosyalera conquers Camayan!

I think the whole thing cost us nearly Php 3,000 for each person (which includes accomodation, groceries, gas and resort daytrip fee). I can't be too sure though, as I wasn't paying very good attention to my expenses. hehe!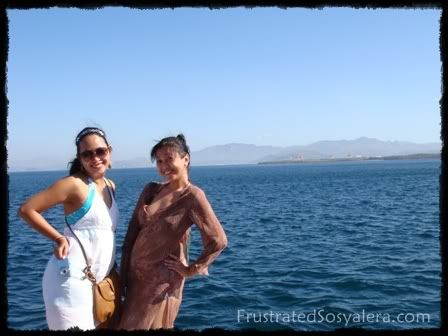 While Sharma was queuing to pay the entrance fee, the rest of us horsed around.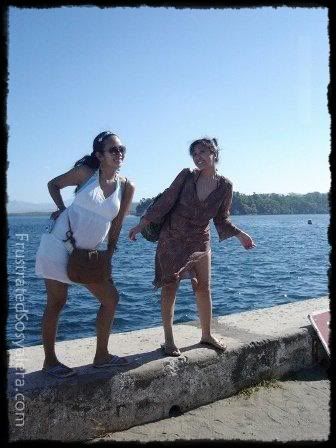 ...And then some.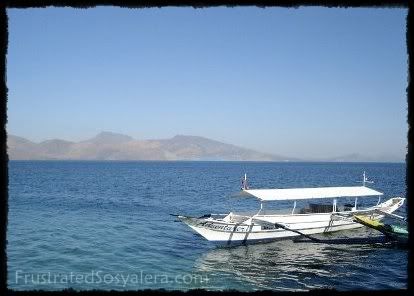 Subic Bay looked nice and peaceful.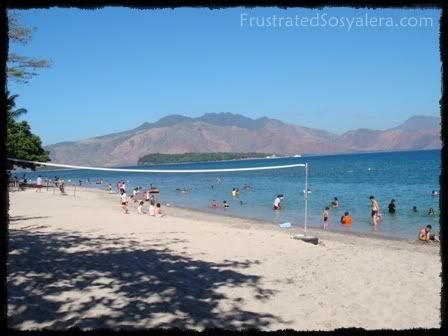 But there were so many people! We couldn't get our own cabana...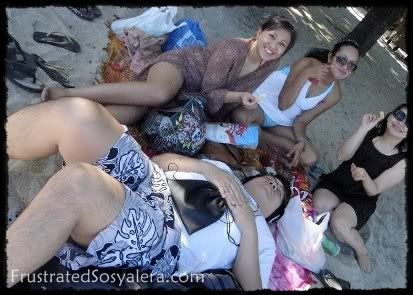 So we did it old-school, picnic-style instead.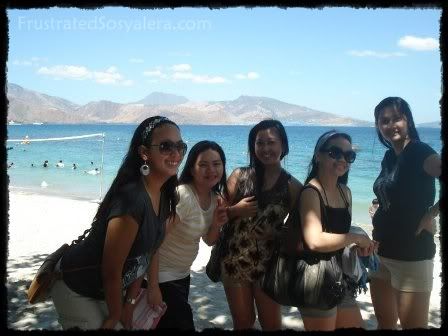 It wasn't so bad, if you're desperate for a quick weekend getaway.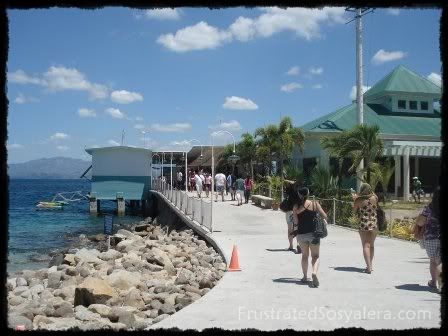 The girl with the towel over her head is me. For someone who likes to go to the beach so much, you'd wonder why I can't swim and I absolutely hate being under the sun. My skin gets so dark easily and dark skin is soooooo un-shala!